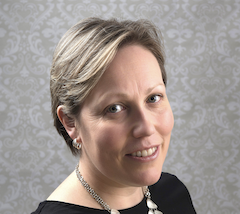 Now that the Department for Education has placed teacher training and support at the heart of its approach to EdTech, what specific requirements do tech providers need to address and solve?
We asked Caroline Wright (pictured), Director General at the British Educational Suppliers Association (BESA).
Last summer Education Secretary Damian Hinds set out the main drivers of EdTech and challenged the tech industry to launch an education revolution in schools, colleges and universities. He called on the UK's tech sector to help tackle the five biggest issues facing schools and classroom teachers today and create a step-change in education, improving teaching and reducing workload. The five key areas of investment that will drive the EdTech 'revolution' are improvements to teaching practices, assessment processes, teacher training and development, administration processes and solutions that enable lifelong learning.
For its part, BESA is the industry body for the UK's education resources providers. It offers research, business support and advice to British companies selling educational supplies to schools in the UK and internationally. "My role covers all types of educational resources used in schools, as well as EdTech," explained Wright. "My previous work as a journalist and communications specialist within Westminster in both the trade and education departments means I have experience of the education field and the commercial market."
Wright noted that there is an unprecedented shortage of teachers in the UK and many other countries. "When you consider the pressures of workload and administration on teacher time you can see the potential of technology to help them make the best use of their limited time resource, and also help bring expertise to areas where there may be a skills shortage in subjects such as science and mathematics," stated Wright.
 
Given the education sector's spending power, how best can ICT providers catch the attention of stakeholders in this vertical? According to Wright, it is important for tech providers to be part of the CPD solution, offering training and hands-on support to help teachers understand how to get the best use out of their products and solutions. "Training and support isn't a 'one-off at the time of purchase' issue, it's ongoing and there are lots of great providers in the market who work alongside schools and colleges to provide that support," she said.
When you consider the pressures of workload on teacher time you can see the potential of technology to help them and bring expertise to areas where there may be a skills shortage
BESA's core aims are two-fold – to help support the commercial success of British education suppliers and raise the quality of education outcomes. To advance its mission BESA is partnering with the DfE to stage a roadshow, called LearnED, to provide CPD training and showcase technology for schools. "We are also offering a new service called LendED which provides best practice case studies of innovative tech solutions and the opportunity for schools to try tech before they buy," added Wright.
She hopes that BESA's partnership with the DfE will help overcome one of the big challenges facing ICT providers to the education sector, which is the task of reaching the right person to talk to. "Teachers have huge pressures on their time," reiterated Wright. "Effective use of the right kinds of technology can help save them time, but getting through to teachers when they are so busy can be a problem. The LearnED and LendED initiatives will help connect school leaders and teachers with industry so that both schools and suppliers can learn from each other and improve education outcomes and commercial development successes in the future."
Recommendations on a peer-to-peer level are highly effective in the education market, so forums such as those advanced by BESA and the DfE could help to increase the number of workforce advocates, and through word of mouth spread news about new tech products across all levels of the education sector. "We are seeing a hugely innovative range of time-saving EdTech solutions and digital curriculum resources coming onto the market to address skills shortages in schools," added Wright.
"It is important that all stakeholders are aware of these. Looking ahead, using AI effectively to help individual pupil outcomes is an exciting development area, although it will be important to have a public discussion about the ethics and governance of AI use in education sooner rather than later to ensure that the data and information provided by AI is always used for the good of individual learners.
"Resolving issues like the implications of AI on education is just one aspect of my job that I love. There are different challenges and opportunities every day. One week I could be leading a trade mission of British companies at an international education conference; the next week I could be working with member companies on a white paper outlining opportunities and concerns on a particular piece of Government policy. Every day holds something new."