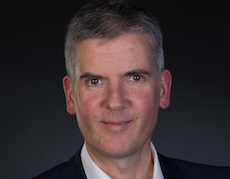 Nimans has augmented its call recording and 'voice capture' portfolio following a link-up with Red Box.
"Organisations are increasingly recognising the value of captured voice as a data set and voice-based interaction is now being used to address a host of business use cases including automation, security, fraud and enhancing employee engagement and the wider customer experience," said Tom Maxwell, Nimans' Head of Channel Sales.
"With the Red Box platform resellers and their customers can capture and transcribe voice communications from over 55 systems (legacy and new), across global enterprises and SMEs. 
"Customers retain complete data sovereignty and are connected to the broadest partner ecosystem to unlock the value of captured voice through seamless integration with archiving, storage, biometrics, analytics, AI, Business Intelligence, CRM, and compliance tools and applications."
Martyn Ward, Red Box CRO (pictured), added: "We capture and secure millions of calls daily for over 3,000 customers around the world and connect them to an ecosystem of application and value-added service partners. The platform Nimans provides us with is another major step forward in our market progression."