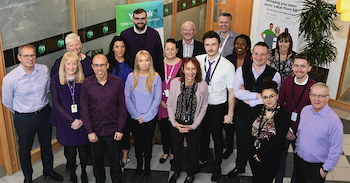 Nimans staff raised almost £700 during a purple themed day held to remember founder Julian Niman who died in January 2018.
"Julian was renowned as a colourful character and almost £700 was generated in his memory to support Epilepsy Action, a charity committed to a better life for everyone affected by the condition," said PR Manager Chris Widocks.
The fund raising activities included a raffle, the sale of purple fruits, cakes and sweets, and an auction for Manchester United FC tickets.