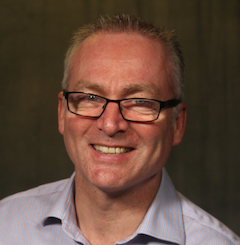 Former Intelisys Global boss Stephen Hackett has launched a new cloud distribution business, claiming it will radically change the way partners engage and benefit within the channel. 
Five years in development, 186Kloud is a joint venture with Glu Group. It aims to bring cloud communications service distribution and customer experience mentoring to UK and European markets. 
  
Hackett was once a pioneer of the 'Master Agent' model which he now believes is outdated. 
"When we launched Intelisys Global back in 2016 we did so with the notion that it was time to take the successful 25-year-old US model and roll it out into Europe," he said. 
"The idea was to provide an ecosystem of best of class vendors, who could be taken into customer conversations by outcome focused, vendor agnostic technology advisors. 
"While we achieved success, we learned that Europe, its contributors and markets needed special attention to achieve more. The term Master Agent is for numerous reasons outdated. Today, the industry demands that distributors offer and provide 'more' value. In the US up to 40% of businesses use a technology advisor to help them select their preferred technology vendor. 
"European and UK partners, depending on their own level of market experience, value help with everything ranging from business planning, market execution, customer engagement support and access to the most complete and continually evolving set of technology vendor relationships, education and advice.
"This will enable them to focus on their business, knowing that they are working closely with a partner eco-system, business incubator and advisory partner, intent on helping them succeed in becoming a trusted technology advisor to their own customers. We believe this is 186Kloud."
Hackett asserts that a partnership with 186Kloud will give channel businesses access to a comprehensive enablement programme for their sales, technical and operational teams, plus a set of vendor relationships across EMEA for UC, collaboration, network and connectivity, data centre and security.
"We have access to all of the leading vendors across the core areas the industry addresses, namely communications and collaboration, networks and connectivity, plus data centre services."
Hackett says expertise within Glu Group will also enable partners to address growing customer security issues. 
"Glu Group provides the level of security excellence and expertise that we know our partners and their customers will demand as businesses start to look at mitigating risks in the new world of work and customer engagement," he added.