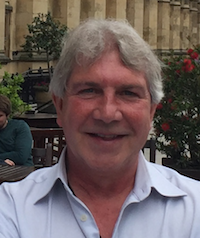 German telephone system manufacturer Auerswald is seeking UK and Ireland SME-focused channel partners in an exclusive tie-up with distributor SOS Communications that will launch next month.
SOS CEO Colin Hepher (pictured) believes resellers will value the build quality and support Auerswald's FONtevo brand and portfolio will bring to the channel.
"This partnership has been developed over the past year to create a competitive differentiator in the UK&I market driven by quality, an impressive range of solutions in PBX and SIP up to 100 connections and specialist supporting accessories," said Hepher.
Auerswald CEO Christian Auerswald added: "The partnership with SOS enables us to offer a different type of service and solution to the UK reseller market, and is a key part of our programme as a global manufacturer."