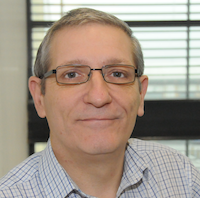 Nimans has called on the channel not to write off traditional comms distributors as the move to 'as a service' software models gather pace. 
"We've had to change and evolve along the way, but distribution is very much alive and kicking and business has never been better for us," said John McKindland, Nimans' Head of Solutions.
"Far from being in decline we and the sector in general are very much on the front foot, playing an increasingly fundamental role in helping our customers grow their businesses in partnership with many different vendors.
"Just like the technology we sell we've had to adapt particularly around the emergence of the cloud, but distribution remains at the frontline of the channel and is much more than just a cohesive conduit between manufacturers and resellers."
McKindland believes distributors continue to provide 'fast to market' fulfilment for vendors that have moved away from their own UK and European supply models.
"Distribution is the future for a lot of vendors especially when they want to get a product to market quickly, support it and get it out at the right price. 
"A distributor has the data and customer base to support it as well. It's not about box shifting but providing high levels of pre-sales support and customer facing engagement."