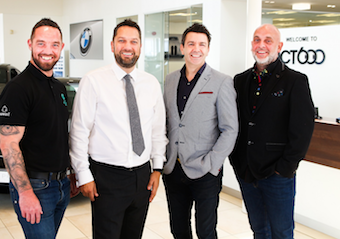 Halifax-based Vapour Cloud and Leeds business Pure Technology Group (PTG) are poised to complete a joint £1m comms technology overhaul for Motor firm JCT600.
The fourth generation family business is now a £1bn brand with 50 locations in the north of England.
 
The 12-month project kicked off last summer and is nearing completion with all dealerships using a new cloud-based telephony platform.
PTG will now design, deploy and support a Virtual Desktop Infrastructure (VDI) within the Microsoft Cloud.
Vapour CEO Tim Mercer said: "JCT600's phone systems were previously updated on a site-by-site basis as necessary. 
"However, this staggered telecoms investment resulted in inconsistencies when it comes to the technology utilised and the potential level of service delivered." 
PTG Sales Director Gary Saunders added: "This cloud journey has represented a complete digital transformation for the company – an overhaul that will see every dealership harness the power of intuitive WebRTC technology."