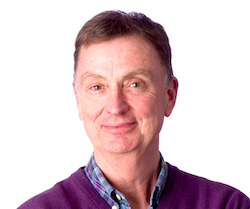 Ambitious Zen CEO Paul Stobart is stepping up plans to realise what he claims is a gold-plated opportunity for his new 'challenger brand' and its channel partners.
Rochdale-based Zen has long been admired as a masterpiece of connectivity provision, but Stobart's frame of mind now rests squarely on transformational growth. His stated objectives include doubling revenues within five years and ramping up Zen as a challenger brand across its market segments – all a sign of the ISP's evolving maturity. More to the point, ultrafast offers a high-speed opportunity for Zen and the channel, and following a period of preparatory work Stobart has pressed the go button on ultrafast and other expansion plans. "Over the past two years we have been preparing for more ambitious growth than ever before – unbundling exchanges, refreshing our network, while investing in people and talent," stated Stobart. "We are poised to take advantage of the opportunities that lie ahead."
In the present context of Digital Britain, this can only lead in one direction – next generation connectivity. "We're a pioneer in the provision of ultrafast technologies, which is of great interest to channel partners and customers," added Stobart. "Ultrafast is the future, which is why we have invested heavily in our infrastructure, capacity, and the capability of the network, to prepare the ground for the ultrafast generation. We are one of the few players that offer such propositions to the channel and wholesale partners, and intend to remain at the forefront of the ultrafast world."
Among the trump cards that are heavily on the side of Zen's gameplan, noted Stobart, is a commitment to be far more competitive on price. "For channel and wholesale partners, our view is that we need to become as competitive as anyone else in terms of price, and differentiate with our service wrap," he explained. "We are seeing the benefits of this approach having recruited 25 new wholesale partners during the last 12 months, and we are witnessing strong growth in customer numbers. These gains are in large part due to the way we behave and how we present ourselves to the marketplace. We always stand by our promises and deliver on what we say."
Zen currently generates circa £75 million annual revenues and aims to hit £150 million by 2024. Such is the chemistry of his growth plan that Stobart reaffirmed his intent to make swift progress in the residential market, the channel (through reseller partners and wholesale partners), the mid-market and enterprise – as a robust and ever advancing challenger brand with ultrafast a core component of the battle plan. "Zen is also committed to being an infrastructure player and has already unbundled 450 exchanges," added Stobart. "Our objective takes that number to 700 exchanges which will give us a strong footprint in fibre."
Over the past two years we have been preparing for more ambitious growth than ever before – unbundling exchanges, refreshing our network, while investing in people and talent
The prize here for Zen is significant. It has activated a multi-faceted 'shake up the industry' campaign which is already yielding results, and Stobart has moved decisively to unlock Zen's full potential, and that of the growing markets in which it serves. "They are full of opportunity," he enthused. "We have a shift to ultrafast, exponential growth in cloud-based services, and much more besides. The challenge for a provider like ourselves is to work out where we're going to play, where we can really add value, and where we can resonate most with customers. For us, it is around connectivity, communication and computing. Our focus is to take these various technologies and shape innovative and competitively priced propositions."
Behind the strategy lies the hand of Stobart's deft management skills. He joined Zen as Chairman in December 2017 and switched roles with former CEO and company founder Richard Tang in August last year. As with previous roles, most notably as Sage's boss, Stobart's handling of big schemes and people has been, and continues to be, admirable. The crux, says Stobart, is that 'everything starts with leadership'. "Well led and engaged people translate into a great experience for customers," noted Stobart.
It is clear that Zen's people feel the influence of good guidance and great leadership. And as he set out his plans Stobart reflected on the roots of his capacity to lead effectively and cohere a workforce around shared objectives. "I've spent the bulk of my career in the technology sector, starting out in business software with Sage," he explained. "Then in financial services, healthcare and now telecoms with Zen. For a large part of my career I thought the best way to progress was to tell people what to do. It took me a long time to realise that this approach is flawed. Listening, appreciating and encouraging people to take responsibility and do things for themselves delivers far better results. Inspired leadership can move organisations to different places. But it requires a team of leaders who all believe in the power of people to effect change."
Stobart champions astute leadership and displays a great ability to grasp strategic decisions and take them, which is a useful attribute given the task ahead. "Our main challenge right now is to start delivering on our strategic plan," he explained. "There are five elements to that: Firstly, the people agenda. We have to continue to nurture, develop and recruit talent. The second is around infrastructure. We've already unbundled 450 exchanges, have a further 250 to unbundle, while a network refresh plan will enhance capacity across our network.
"Thirdly, we are refreshing our systems stack with new generation technology that enables us to scale much more quickly and deliver the enhanced customer experience that our channel partners and customers require. In terms of the fourth strand, the customer experience, we're working hard behind the scenes to improve every interaction point we have with partners and customers. Last but not least, we have introduced more energy, colour and dynamism to the Zen branded offering and our website. We're now making sure we deliver on these strategic initiatives while staying true to our values."
Just a minute with Paul Stobart...
Role model:
Nelson Mandela was an extraordinary leader with amazing patience, tolerance and understanding, subjugated to the most intense pressures and yet retained resilience, dignity and humility to become one of the greatest leaders ever
What talent do you wish you had?
I am better at ideation, creativity and innovation but not so talented at 'completer finishing'
Tell us something about yourself we don't know:
I was a policeman for a couple of years
Name three ideal dinner guests:
As I'm from Newcastle, football legends Bobby Robson and Alan Shearer; and cricketer Ben Stokes
What do you fear the most?
I'm not afraid of many things. I love a challenge, embrace difficulty and complexity. But what my generation is doing to the planet is worrying
Best advice you have ever been given:
Listening is way more powerful than talking
Industry bugbear?
Acronyms. We must simplify the language we use so customers better understand what they are buying
If you weren't in comms what would you be doing?
Helping my wife bring up our two sets of teenage twin girls. I don't know how she does it
Top tip for resellers?
Don't underestimate the power of great leadership. It helps people in any organisation feel inspired, nurtured and developed