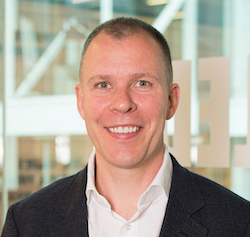 TalkTalk's acquisition strategy has been solidly executed with Virtual1 becoming its channel brand while TalkTalk Wholesale Services (Platinum sponsor) sharpens its focus on developing and building carrier capabilities. From a channel perspective the restructure aims to raise the bar and scale partner opportunities, underpinned by an expanding network, SDN, portals, automation and APIs.
TalkTalk Group's capacity to increase scale as a national provider of Ethernet solutions was boosted by the acquisition of Virtual1 in April this year. The deal added Virtual1's capabilities in automation, API and its portal, all built off Software Defined Network services. At the time TalkTalk CEO Tristia Harrison outlined the deal rationale that last month came to strategic fruition: "Since taking the company private in February 2021 we have looked to invest to strengthen both our B2B and wholesale platforms. As all businesses continue to experience increasing demands for high bandwidth services, we see huge benefits in acquiring Virtual1, coupling our national scale network with its APIs and software capabilities."
Virtual1 CEO and founder Tom O'Hagan continued to lead the standalone business of 200 people as part of TalkTalk Group. And he wasted no time in working closely with TalkTalk Wholesale Services to understand how best to support the needs of partners across both brands. "We are evolving our combined business into two new units to support the needs of both our consumer wholesale partners and our business wholesale Partners," said O'Hagan.
We have brought the businesses together to deliver the best possible partner opportunities and experience
"In an ever-changing and competitive market we have seen customer needs evolve faster than ever over the last few years. We know that customers across consumer and business markets have very different requirements when it comes to connectivity and, to support the growth of our partners operating across these different markets, we need to provide specific solutions and expertise to address these different needs."
Vision for growth
O'Hagan is leading the new business unit which specialises in the wholesale B2B market and is dedicated to wholesale cloud and connectivity solutions. TalkTalk Wholesale Services' current Managing Director, Nick Gunga, will move across to lead the new consumer division. By combining Virtual1's speciality in automation, API capabilities and portal experience, with TalkTalk Wholesale Service's national scale, O'Hagan's vision is to become the fastest growing provider of Software Defined high bandwidth services in the wholesale B2B market.
"We have brought the businesses together to deliver the best possible partner opportunities and experience," he stated. "The combination of TalkTalk's network reach and the SDN, portals and APIs of Virtual1 is hugely exciting for the market. This combination will deliver a product and service proposition that will raise the bar for the channel."
Virtual1 built an award-winning self-service portal and suite of APIs to enable businesses to virtually manage their networks with complete visibility of real-time bandwidth, reducing partners' manual intervention and cost, while improving the customer experience. "The combination of our software capability and the scale of TalkTalk's 3,000 strong exchange footprint is an exciting proposition to bring to the market," added O'Hagan. "We're now able to expand the reach of our solutions and increase our scale as a network provider. We're confident that by investing in a specialist business unit focused on the wholesale B2B market it will enable us to stay closer to the needs of partners and customers. TalkTalk partners can get access to Virtual1 products now. It's business as usual."
By focusing on exploring how a customer's business functions, the channel can have much richer conversations, involving many more products and deliver much more value
TalkTalk Wholesale Services is structured to empower partners and their customers, and a key tenet of its strategy is the principle belief that there is no such thing as a single site business. "Even if a company only has a single office their data and applications are spread far and wide," said O'Hagan. "Add home and remote workers into the mix and a single office business now has all the challenges around integration, security and performance that used to only trouble much bigger multi-site businesses. By focusing on exploring how a customer's business functions, the channel can have much richer conversations, involving many more products and deliver much more value."
It takes Vision to be a leader
Comms Vision is the leading annual leadership forum for CEO, MD and CTO delegates making up the major league of the UK reseller community. Places are limited and by invitation: If you would like to join us this year, please register your interest to attend at www.commsvision.com