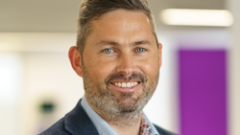 Understanding your company's critical advantage and how that plays to burgeoning markets like UCaaS, CCaaS and voice enabling Microsoft Teams is now key. And success is guaranteed for resellers that harness these opportunities and also meet the 2025 switch off with confidence and full preparedness. So believes Gamma Managing Director – Channel, Daryl Pile, who in his VisionTalk brought these opportunities forward into the context of near rampant M&A within the sector.
"New consolidators backed by private equity are coming onto our industry," said Pile. "They think we are a great bet for tomorrow, and there is no shortage of money pouring into our industry."
For the channel, realising the potential of 'tomorrow' starts today, especially if customers are to be ringfenced against potential threats.
"There is a risk that a big brand may come in with a digital-first play, certainly in the sub-10 market, and hit a price point you can't match," stated Pile. "It's not happened yet, but it could."
That said, the run up to 2025 and beyond sets us on a path to growth that is already signposted by multiples of EBITDA achieved on company acquisitions. 
"For a million pound turnover business, something between four and eight x EBITDA is not unreasonable," added Pile. "In the last ten years, valuations in our industry have risen, significantly in the last two years. The industry is looking good, it's valuable, we're part of the solution and there is opportunity everywhere."
For many reasons the time is propitious for the channel to shout solutions from the rooftops. "Think IT services," added Pile. "It's a big market - the holy grail of cross selling. When it comes to the end game you will have a different set of suitors. Suddenly you are in demand and your price will go up."
For Pile, the opportunities at hand include hosted comms, UCaaS and voice enabling Microsoft Teams. "There are approximately 624,000 users of voice enabled Microsoft Teams today, that will rise to circa 3.5 million by the end of 2025," he said. "We are working with Microsoft and the good news is that it is listening."
Beyond this, what organisations need most of all is a contact centre solution, according to Pile. "Businesses place a greater value on the customer experience that their customers have - the customer's customer," he explained. "People are willing to pay more to deliver that." 
He noted that there are circa 800,000 to 900,000 contact centre agents recognised by Contact Babel in the UK (among 10-50 agent businesses). Pile then identified 0-50 employee firms as the 'forgotten segment'. They don't know they are contact centres, and many won't know the technology exists," he added. "People who receive inbound queries and act together as a team is the market that will explode. If you get in first you will win biggest."
The contact centre market is becoming machine led, with AI and self-serve soon to be de facto. Yet there remains a big gap in the market. 
This is despite the large operators that dominate market share, pointed out Pile. "There is room for resellers to grow, not just double or triple, but quadruple their value and then some."
The big question: Are we as prepared as we need to be on the future of the industry? There are currently 135 exchanges on stop-sell, but by the end of 2022 there will be a huge uplift to 454. "Are we ready for the 454? Maybe, but we're not ready for the next 5,000 - that's 25 months away," stated Pile. "We know end of life is 2025 but many resellers are signing customers into technology solutions that are going to have to change. If nothing else, make sure there is something in your Ts&Cs to keep their service running."
Following Covid-19 many organisations are crying out for clarity and solutions that deliver future proof change. And with 2025 in the mix the market and channel should collectively embrace the inevitable transformation sooner rather than later.
"Activity is back to pre pandemic levels and change is happening," said Pile. "We are now starting to think about the move away from SIP. It's not a questions of if, but when. Who would have thought ten years ago that we'd ever be saying that?"