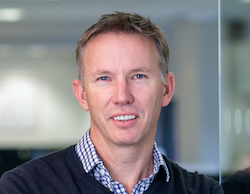 TelcoSwitch CEO Russell Lux has stepped down making way for Yay.com founder and CEO Matt Mansell (pictured) who takes over the executive leadership role.
Yay.com, a SaaS unified communications business, secured private equity investment from TelcoSwitch backer Queen's Park Equity (QPE) last November, enabling the UCaaS platform to leverage TelcoSwitch's base of channel partners.
Lux founded TelcoSwitch in 2015 as a challenger brand, securing QPE investment last year.
Mansell's prior experience includes pioneering work at Adobe with its Dreamweaver product, then serving as founder and CEO of a fast growing European domain registrar acquired by Host Europe (Go Daddy) in 2012. 
He then spent almost three years representing the European Go Daddy board before founding Yay.com which was acquired by QPE as part of its long-term strategy for IP investment and development in TelcoSwitch.
"TelcoSwitch has been disruptive in the UK channel market," said Mansell. "I'm taking over the CEO seat as we combine the strength of our partners with our platform."