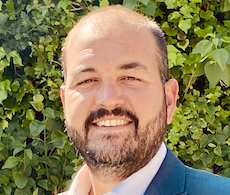 Xelion UK has accelerated expansion plans with the appointment of Craig Howell in a business development role. 
His sales experience includes stints at telecoms companies and media outlets in the industry sector. 
Prior to his career in the comms industry Howell was a qualified PGA golf professional instructor working for the Leaderboard golf course group. 
Xelion UK MD Dave Reynolds stated: "Craig's proven sales ability and account management skills will allow us to expand operations at a faster rate. 
"The pandemic crisis has been a proving ground for home working for many business customers. Many will now wish to adopt remote working practices on a permanent basis. 
"Craig will ensure that we and our partners are able to manage this window of opportunity."