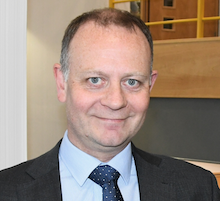 Following the departure of Nimans' network services head honcho Mark Curtis-Wood the distributor announced the appointment of Graham Wilkinson as Head of Sales, Network Services. 
Wilkinson has a 26 year comms career under his belt and is keen to build on the division's record period of growth last year, focusing on all areas of the connectivity supply chain – mobile, connectivity, hosted and broadband, services and billing. 
"For me it's all about driving development and growth for our customers," he stated.