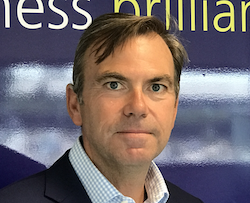 The appointment by Wavenet Wholesale of channel supremo Philip Grannum as Chief Commercial Officer provides a significant boost to its expertise and experience in the reseller market.
Grannum brings 20 years industry experience and first entered the comms sector when he moved from Xerox to AT&T two decades ago. He then joined Energis which was acquired by Cable&Wireless in 2005. 
He became CEO of THUS, a subsidiary of Cable&Wireless Worldwide before joining forces with MDNX where he was MD of channel-only business Griffin. 
MDNX and Griffin were taken over by Easynet which was itself acquired by Interoute where Grannum led the UK business across both channel and direct customers. 

"I chose Wavenet due to its innovative approach to channel and wholesale customers," said Grannum. "This includes supplier API integration and automated systems.
"This is a prime opportunity to leverage my channel experience and be part of Wavenet Wholesale's journey."

Wavenet CEO Bill Dawson added: "Philip's 20 years of telecoms channel knowledge and experience will have a positive impact on Wavenet Wholesale's strategy and partnerships."