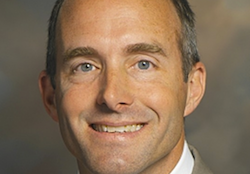 Access solutions provider Pulse Secure has appointed Alex Thurber as Chief Revenue Officer responsible for global sales strategy, management and team development.
He brings more than 20 years of international leadership experience across the tech industry in security and channel development.
He previously served as SVP, GM, of Blackberry's Mobility Solutions Business Unity.
Thurber has also held sales leadership roles at Tripwire, McAfee and Cisco Systems. 
Sudhakar Ramakrishna, CEO of Pulse Secure, said: "Alex has the experience to drive growth of our solutions into an ever evolving security landscape."
Thurber added: "Enterprises face the weight of transforming their businesses to meet the productivity needs of their employees and customers, while ensuring access to their applications and information are protected and compliant.
"Businesses are looking to companies like Pulse Secure to address their challenging IT and security issues."
Pulse Secure estimates that over 23,000 enterprises and service providers worldwide use its solutions.