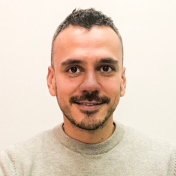 Virgin Media O2 Business has appointed Diego Tedesco as Director of Wholesale Fixed, to take over from the departing Mike Hallam.
Diego has been part of the Wholesale Fixed leadership team for almost nine years across roles in the Finance, Strategy and Commercial teams; most recently serving as Wholesale Fixed Commercial Marketing Director.
Tedesco said: "The next phase of the Fixed Wholesale business's journey brings a chance for our team to build on the successes we've seen over the last couple of years, continuing to drive disruption within the channel community and helping partners and end-customers bounce back from the pandemic."
The appointment will be effective from November 1st, with Hallam and Tedesco working together in the meantime to ensure a smooth transition.