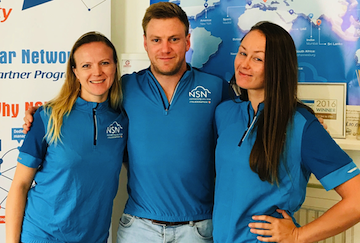 Three staff from London-based New Star Networks (NSN) are set to take on the London Duathlon challenge on 16th September at Richmond Park. 
The challenge includes a 10km run, a 44km cycle and a final 5km run.
Team NSN comprises Nathan Shraga (Operations Manager), Ewelina Oszust (Office Manager) and Aksana Lloyd (Admin Assistant).
Oszust commented: "It's a great opportunity for the team to do something together. We are a sporty office and some of us cycle to work. The competition for who will win is already hotting up."