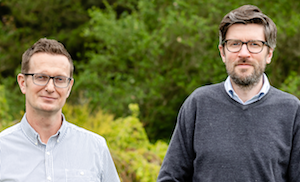 Director level promotions at Strategic Imperatives (SI) have significantly sharpened its focus on two key growth factors.
The appointment of former Head of Business Development Tim Sayer as Chief Operating Officer further brings to bear his capabilities in SaaS telecom billing and provisioning solutions.
Meanwhile, the instatement of Head of Service Delivery Matt Brewster as Chief Technology Officer brings to the fore his cloud and infrastructure knowledge to drive the development of the Elevate billing platform and CPConnect, an API that allows CPs to integrate with multiple network providers. 
CEO Wail Sabbagh stated: "We are in an enviable position with the rise of the subscription economy, the roll out of 5G connectivity and demand for intelligent billing solutions. Tim and Matt will be key to the company's next stage of growth."
Sayer added: "Elevate has a growing reputation among the communications, IT and software communities, and I am looking forward to working with the team to disrupt the billing landscape with fresh thinking solutions."
Brewster commented: "These promotions allow us to focus on our growth strategy within a rapidly changing and challenging industry."
Pictured (l-r): Tim Sayer and Matt Brewster