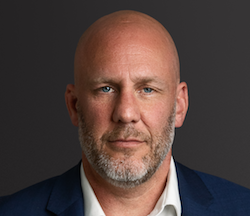 Former NewVoiceMedia CEO Jonathan Gale is to lead Sabio as Chief Exec with a remit to advance the business to a new phase of expansion including the completion of a string of acquisitions. He takes over from Andy Roberts who moves to a new role as Vice-Chairman with a focus on inorganic growth.
Gale brings over 30 years experience in the SaaS technology industry including two decades focused on contact centres and the customer experience. 
He is credited with leading NewVoiceMedia from start-up to exit between 2011 and 2018. During his tenure, licence revenue grew x70 (overall revenues grew x25) with a headcount of 500. NewVoiceMedia was acquired by Vonage in 2018 for $350m cash.
Before NewVoiceMedia Gale was SVP Product at Mimecast, and previously ran Product Management & Business Development at Symantec Cloud Services which he joined via the acquisition from MessageLabs.
Horizon Capital backed Sabio has completed six acquisitions in three years and has more in the pipeline.
Gale said: "Our focus is on enabling our clients to embrace and maximise the value from the very latest technologies such as AI-powered self-service, truly channel agnostic customer engagement tools and scalable and elastic cloud platforms."
Sabio Group Chairman Lee Shorten added: "We're taking this step to strengthen our leadership with a new set of skills and experience to take the company on the next stage of its journey."