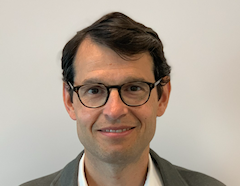 Sabio's CFO of over three years Troels Henriksen has stepped down, making way for incoming finance chief Nils Steinmeyer who has operated as a CFO since 2013.
He also held a number of senior management positions since 1999 including a seven year stint in a private equity environment at Terra Firm Capital Partners.
  
CEO Jonathan Gale stated: "Nils has huge experience of operating in C-suite and senior financial management and governance positions within acquisitive, growing businesses and has also benefitted from a private equity background.
"He will be a huge asset to our organisation and will play a pivotal role in the future success of the business as we continue to execute our five year growth strategy." 
Steinmeyer added: "There is an opportunity for the business to become a leader in the digital CX transformation market."