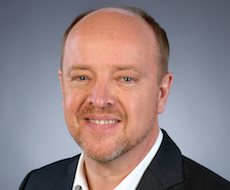 Distributor Nuvias has appointed Simon England as CEO effective April 1st, adding almost three decades of distribution experience to the EMEA business. He takes over from Paul Eccleston and joins from Tech Data where he was SVP Next Generation Technologies.
The appointment sees Eccleston become Executive Chairman of Nuvias Group, retaining responsibility for Vendor and Corporate Strategy.
England said: "Nuvias is well positioned in a market which continues to grow strongly and is transforming how IT services are securely delivered and consumed."