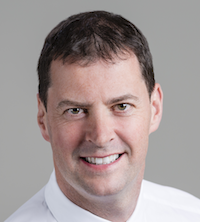 DCC Technology has appointed Clive Fitzharris (pictured) as MD of Exertis International.
He has been Head of Group Strategy and Development for DCC since 2017 and also a board member of DCC Technology.  
He joined DCC in 2009 as Head of Development for its Energy Division which over an eight year period tripled in profits and entered ten new countries.  
Fitzharris was also responsible for that division's oil distribution activities on mainland Europe.
In related news, Denis Tobin has been appointed as Finance Director, Exertis International, having previously been Finance Director for Exertis Pro AV (Americas) and Exertis Mobile Living. 
Tim Griffin, DCC Technology and Exertis Group MD, said "Despite the challenging times we are navigating at present, these appointments reflect the evolution of our business, as we continue to increase our global presence."