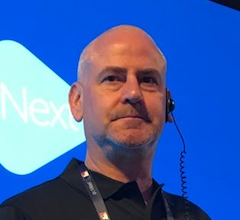 Andy Grant has been promoted to Group Director, Marketing International at Mitel. 
An experienced marketer, Grant will report to Chief Marketing Officer Dave Silke with responsibility for leading all international marketing functions outside the Americas. 
Grant joined Mitel 18 months ago as Director of International Channel Marketing and was the driving force behind the Mitel Next event held in Amsterdam in February. 
Grant will also join the International management team led by Jeremy Butt, Mitel President International.