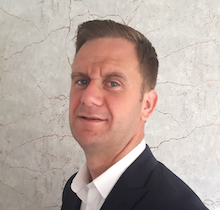 Former Daisy Partner Services relationship builder Mark Boden has joined Gamma as Head of Channel - North, overseeing partner relationships for the region and managing the team responsible for circa 300 channel partners.
While at Daisy Boden developed relationships with some of the largest network and system integrators in the UK.
Previous roles include senior sales and account management positions with a number of companies selling core data and telephony services.
"The northern region of the UK houses over 300 of our channel partners, a huge proportion of Gamma's partner base," said Boden.
"Our northern partners are engaged and I'm keen to build strong relationships with them."
In other Gamma people news Zach Woods's promotion as Account Director follows 11-plus years of service, stepping up from his previous role as Business Development Manager.
These appointments form part of an organisational restructure of the channel sales team that takes into account geographical factors.