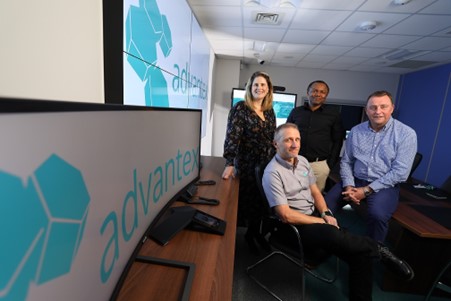 Advantex has made four senior appointments as it invests in improving client support and demand for tech-driven business solutions and services.
Steve Dobby joins as Account Manager and Tony Patterson as Business Development Manager. Both will work with the senior leadership team to create new business opportunities and provide greater support and insights for existing clients.
Raphael Akinkummi has been hired as Senior Project Engineer, bringing six years experience in routing and security.
Advantex is also looking to build greater awareness with the appointment of Amanda Baxter as Marketing Manager. She will focus on developing personalised, informative content to engage new audiences and strengthen customer relationships.
Sales and Marketing Director Steve O'Connell, said: "Our strategic investment in high calibre people continues to support our growth plans and will see us well placed to provide the long-term skills and services clients expect."