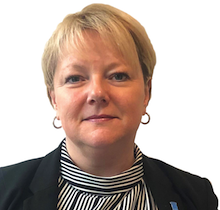 Distributor Exertis has pulled in Liz Greenwood as UK IT Director, reporting to COO Richard Hinds. 
She brings 20 years experience in delivering global digital transformations and cultural change across IT and business functions in a variety of industry sectors, and  joins Exertis from Royal Mail Group where she was IT Director for ParcelForce Worldwide.
Part of her remit is to be a lynchpin in defining the Exertis's SAP roadmap.
"From an IT perspective, this presents exciting opportunities to help transform and modernise key aspects of the business," stated Greenwood.
She previously worked at Fujitsu Services for seven years in senior IT and business roles, and at Siemens for five years.
Hinds added: "We are in the midst of a large-scale infrastructure deployment in addition to a number of key projects to support our people across several remote offices across the country, so Liz's appointment is timely."