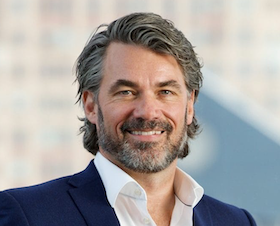 Former BT Chief Exec' and Salesforce Executive Chairman Gavin Patterson has rocked up at Purple WiFi as a Non-Exec Director, joining the board alongside Sir Terry Leahy and Bob Willett.
The developer of WiFi platforms and analytics is seeking strategic advice to grow its guest WiFi platform, which enables businesses to monitor guests' movements and habits to provide more targeted messaging.
Patterson's previous roles include President of the Advertising Association and Non-Exec Director at British Airways.
Purple founder Gavin Wheeldon said: "Given that Purple's go-to-market is channel-based, and a large component of that is through telecoms, Gavin's expertise will be invaluable in helping us scale up our existing relationships and helping us attract new partners around the world."