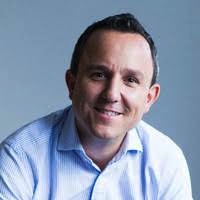 FluidOne has pulled in KCOM Head of Channel Henry West as Channel Sales Director in a move that completes the data connectivity provider's leadership team. Impressed by previous dealings with West FluidOne CEO Russell Horton set his sights on recruiting him as a key part of the company's five year plan to become a £75m business.
Horton, who took the CEO job in April, said at the time of his appointment: "When I was approached about the role I noted a lack of brand presence in the market, under investment in sales and marketing, particularly in the channel, but great potential for growth."
The company currently generates revenues of £27m, has 100 staff and over 300 channel partners alongside a direct business that focuses on enterprise customers. 
Horton stated: "I was a customer of Henry's and he always impressed me with his commercial negotiations, integrity, honesty, high service ethos, drive and humour. He is well known and respected by the reseller community and we are lucky to have enticed him away from KCOM."
West, who has 20 years channel experience under his belt, joins FluidOne in October following an 11 year stint at KCOM where he headed up the reseller channel leading a team that manages circa 600 partners.
He is tasked with taking FluidOne's Platform One and Dash portal to the reseller market. 
"Henry's appointment gives us a great blend of historic knowledge of the business, customers and products, along with external experience of scale, acquisitions and organic sales growth," added Horton. 
"The leadership team is now in place and ready to drive our five year mission to treble in size."
FluidOne's national fibre network, Platform One, interconnects the wholesale services of 26 cloud service, data centre, mobile operator, broadband supplier, fixed line operator and telephony service providers into a common service network. 
The company's in-house developed Dash portal enables partners to access and manage these aggregated services.