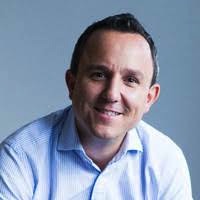 FluidOne has recruited KCOM Head of Channel Henry West as Channel Sales Director in a move that completes the data connectivity provider's leadership team as it seeks to fulfil aggressive growth ambitions.
Impressed by previous dealings with West FluidOne CEO Russell Horton set his sights on recruiting him as a key part of the company's five year plan to become a £75 million business. Horton, who took the CEO job in April, said at the time of his appointment: "When I was approached about the role I noted a lack of brand presence in the market, under investment in sales and marketing, particularly in the channel, but great potential for growth."
The company currently generates revenues of £27 million, has 100 staff and over 300 channel partners alongside a direct business that focuses on enterprise customers. Horton stated: "I was a customer of Henry's and he always impressed me with his commercial negotiations, integrity, honesty, high service ethos, drive and humour. He is well known and respected by the reseller community and we are lucky to have enticed him away from KCOM. Henry's appointment gives us a great blend of historic knowledge of the business, customers and products, along with external experience of scale, acquisitions and organic sales growth. The leadership team is now in place and ready to drive our five year mission to treble in size."
The opportunity to step up to director level and lead the channel strategy has always been on my agenda
West, who has 20 years channel experience under his belt, joins FluidOne this month following an 11 year stint at KCOM where he headed up the reseller channel leading a team that manages circa 600 partners. "I had a fantastic 13 years at KCOM working with a great team and building a successful channel business, so it was no easy decision to leave," he explained. "However, when I met the FluidOne team for the first time their passion and determination to succeed and differentiate in the channel was huge. The opportunity to step up to director level and lead the channel strategy has always been on my agenda. I am confident that what we will achieve in the next five years at FluidOne will surpass my career expectations.
"We're already in a position to give the key players in the market a run for their money and there is so much more to come. One of my core objectives is to triple the business. No easy challenge, but the market is huge and most importantly FluidOne is channel-focused. In this we have clarity, direction and the full support of the whole business from operations to finance, sales and marketing, and our in-house software development team."
While creating brands and scaling sales teams are important to any business, being the 'voice of the channel' at leadership meetings is critical, noted West, who relishes the opportunity to translate feedback from customers and partners into more meaningful strategic partnerships. "Why? To enable real growth," he stated. "This could be simply finding ways to sell higher volumes of what our partners consume from us today, delivering operational benefits that enable our partners to serve their customers better and differentiate in this highly competitive market, or helping partners to enter new high growth markets – all of which are essential."
West is tasked with taking FluidOne's Platform One (its national fibre network) and Dash portal to the reseller market. Platform One interconnects the wholesale services of 26 cloud service, data centre, mobile operator, broadband supplier, fixed line operator and telephony service providers into a common service network. And the company's in-house developed Dash portal enables partners to access and manage these aggregated services. "The portal is king," added West. "We hear it from customers all the time – 'give me choice, operational benefits and make it easy to consume and manage my services', they say. Having an in-house team of developers will ensure the portal continues to evolve at pace."
Such agility is key, noted West, not simply because the connectivity market is crowded – it's also moving fast and customer reliance on infrastructure is the de facto imperative occupying the minds of key providers. "In a cloud-centric on-demand world customers will need to connect to people, places, assets and things from many different origins, together and to the services they need," added West. "This is amplifying the need for quality, choice and flexibility. However, it's not all about Ethernet right now. We have also started to see demand for FTTP, G.fast, 4G and soon there will be 5G services in the mix. 
"The high speed and commercial advantages these access technologies deliver enable FluidOne and our partners to address all aspects of the market together and in collaboration. I really enjoy the channel and creating long lasting relationships with customers and colleagues, while not forgetting to have some fun along the way and creating great memories."