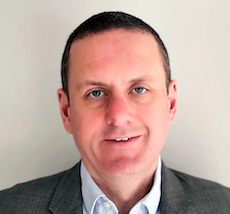 FluidOne's expansion plans have received a boost following the appointment of Roy Hastings (pictured) as Group CFO, reporting to CEO Russell Horton. 
The move is reflective of the network aggregator's latest growth push which kicked off with the acquisition of PSU in October 2020 followed by an investment in Cyber Security Associates.
Hastings will take a lead role in FluidOne's buy-and-build strategy, drawing on his experience which includes stints as M&A Director at a FTSE 100 company and over 10 years within the corporate finance advisory arm of a Big 4 accountancy and advisory firm. He has been involved in a range of corporate finance transactions with valuations ranging from under £1m up to £5bn. 
Horton said: "Roy's experience and background in M&A will strengthen the team on our next stage of growth and ensure we continue to grow our healthy M&A pipeline which will be key as we scale the business."
Hastings added: "My background in corporate transactions, both as a principal and advisor, has seen me involved in over 80 corporate deals to date, which will complement the existing management team's skills and put me in a strong position to support Russell and the FluidOne board."
FluidOne also appointed Phil Cordy as Cyber Security Associates' Head of Consultancy.