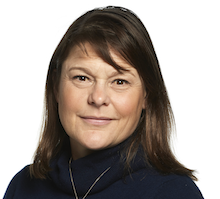 Sky Business has appointed Elizabeth Flint as Head of Propositions for the Business Communications division, responsible for bringing new services to market and managing the Ethernet portfolio.
She has over 25 years experience in the ICT sector and was most recently charged with redefining the product portfolio propositions for a major UK comms provider.
Previous roles include working with multiple telecoms providers as a consultant. Flint also held EMEA positions with a number of US corporates with a remit to drive partner and marketing communications programmes.
"Digital transformation and technology innovation is shaping how we do business," said Flint. "My role will be to use the voice of our partners and their customers to continue transforming our offering into a portfolio that will help businesses on their transformation journey."