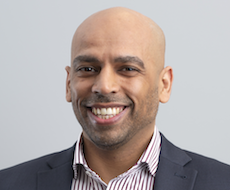 Exertis has stepped up its digital strategy with the appointment of Vishal Chhatralia to the newly created role of Chief Digital Officer with a remit to expand digital transformation initiatives across the Group.
Key focus areas of his strategy will be the customer experience, marketing, digital services and operational efficiencies.
Chhatralia joins from Electrocomponents (known as RS Components) where he spent 15 years in senior roles across category management and digital, most recently as Global SVP for Innovation. 
 
Tim Griffin, Exertis Managing Director, said: "This is a key role for the Exertis Group. Vish is a highly experienced leader with a proven track record in generating digital and e-commerce solutions."
Chhatralia added: "Driving digital innovation and transformation globally is a key strategy. I am looking forward to the challenge of taking the business on a digital journey to exploit the opportunities that exist across sales, customer service and marketing."