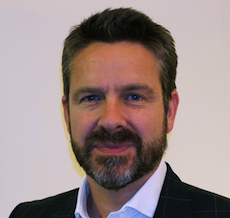 Distinguished army vet Alistair Fawcett has joined MSP OryxAlign as COO. 
In the Armed Forces he developed, deployed and protected networks and information systems. 
He since undertook many other important assignments including being Deputy Head for Strategy of a capability branch responsible for the UK Defence's Joint C4ISR portfolio. 
"While the environment and context are different, there is a degree of familiarity between my appointments in the Armed Forces and my role at OryxAlign," stated Fawcett. 
"I've spent my career focused on achieving a range of mission sets, overcoming challenges and developing capabilities using both technology and strong, dedicated teams – not too dissimilar from that of a COO. 
"Well crafted and developed building blocks are there for OryxAlign to realise its vision and I'm looking forward to playing a role in helping the team realise it."
Carl Henriksen, founder and CEO, added: "Alistair brings a wealth of transferable experience, fresh ideas and a new perspective on operational effectiveness."
OryxAlign hopes to achieve a top 5% placing in the UK MSP sector by 2023.