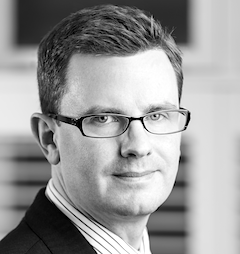 Onecom's buy and build strategy has received a boost following the appointment of Christian Craggs as its first Director of Mergers & Acquisitions and Strategy, reporting to CEO Ben Dowd
Onecom manages circa 100,000 business customers across 10 regional offices and recently secured a £100m funding package from mid-market private equity firm LDC, and credit funds managed by an affiliate of Ares Management corporation.
Craggs' appointment is a clear sign of intent as Onecom seeks to pursue ambitious growth targets through acquisitions. 
He joins from independent corporate finance firm Oakley Advisory where he was MD for four years, with a particularly focus on mobile, fibre, B2B telecoms and managed service businesses, alongside fast growing companies in the digital and online space.
Prior to that he occupied several senior roles at O2 where he was responsible for B2B strategy and corporate development as well as the sales operations of O2's B2B business.
Dowd said: "Christian is highly respected in his field and bring a strong track record from Oakley Advisory where he was able to make a significant impact in relatively short order. 
"As part of the LDC transaction, he worked closely with Onecom over the last year so he has a good understanding of our business and team."