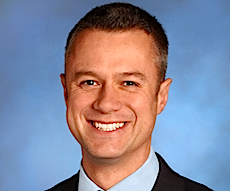 Former Goldman Sachs Partner Simon Holden has joined CityFibre as Group Chief Operating Officer, reporting to CEO Greg Mesch. 
He spent 18 years at Goldman Sachs working in London and New York holding senior roles in the Investment Banking division including Global Chief Operating Officer and Vice-Chairman EMEA as well as a number of leadership roles in the Telecom, Media and Technology banking team including Head of EMEA, Global Co-COO and Global Head of Telecom. 
Prior to joining Goldman Sachs Holden worked for Baring Brothers in London and Hong Kong. 
Mesch said: "Simon's expertise coupled with the breadth of his business experience will prove invaluable at this transformative stage in CityFibre's growth as we scale our business to reach at least 20% of the UK market."
Holden added: "This is a pivotal moment for the UK fibre market. As a service-based economy, the UK is reliant on the Internet and ensuring access to the finest digital infrastructure possible is critical to its ability to compete and succeed on the world stage. 
"I look forward to helping CityFibre cement a position of scale in the UK."