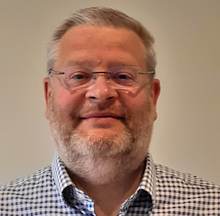 CCaaS provider Cirrus has appointed Dean Cook as Finance Director and Bernard Ross (pictured) joins the firm as Customer Operations Director for the UK and North American operations. 
The appointments come two months after the merger between Cirrus and TelXL.
 
Cook brings more than 20 years of finance experience from PwC, KPMG and a range of growing SMEs.
 
Ross has over 30 years experience in the IT and telecoms industry and has focused on VoIP and CTI for the last 20 years. 
He moved from Britannic Technologies where he was Head of Operations.
 
Nikki de Kretser, UK General Manager, commented: "We are continuing to execute our hiring plan and all new staff have responded well to the new virtual induction process. These leadership appointments will further strengthen the team and prepare Cirrus for the next phase of growth."