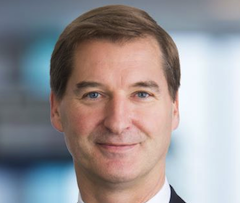 Openreach non-executive Board member Sir Brendan Barber is stepping down, making way for Andrew Barron who joins on 1st June in a similar role. Barber, who was appointed in January 2017, will step down on 31st May.
Barron is currently Deputy Chair of Swedish telecoms operator Tele2 and has had a long career in telecoms and media, including a stint as COO of Virgin Media up to its sale to Liberty Global in 2013. 
Mike McTighe, Chairman of Openreach, said: "With telecommunications experience in both executive and non-executive roles, Andrew is well placed to provide expertise and challenge to our discussions as Openreach continues to ramp up its full fibre broadband roll out."
The Board was established as one of a number of governance changes made at Openreach to encourage its transparency and autonomy.