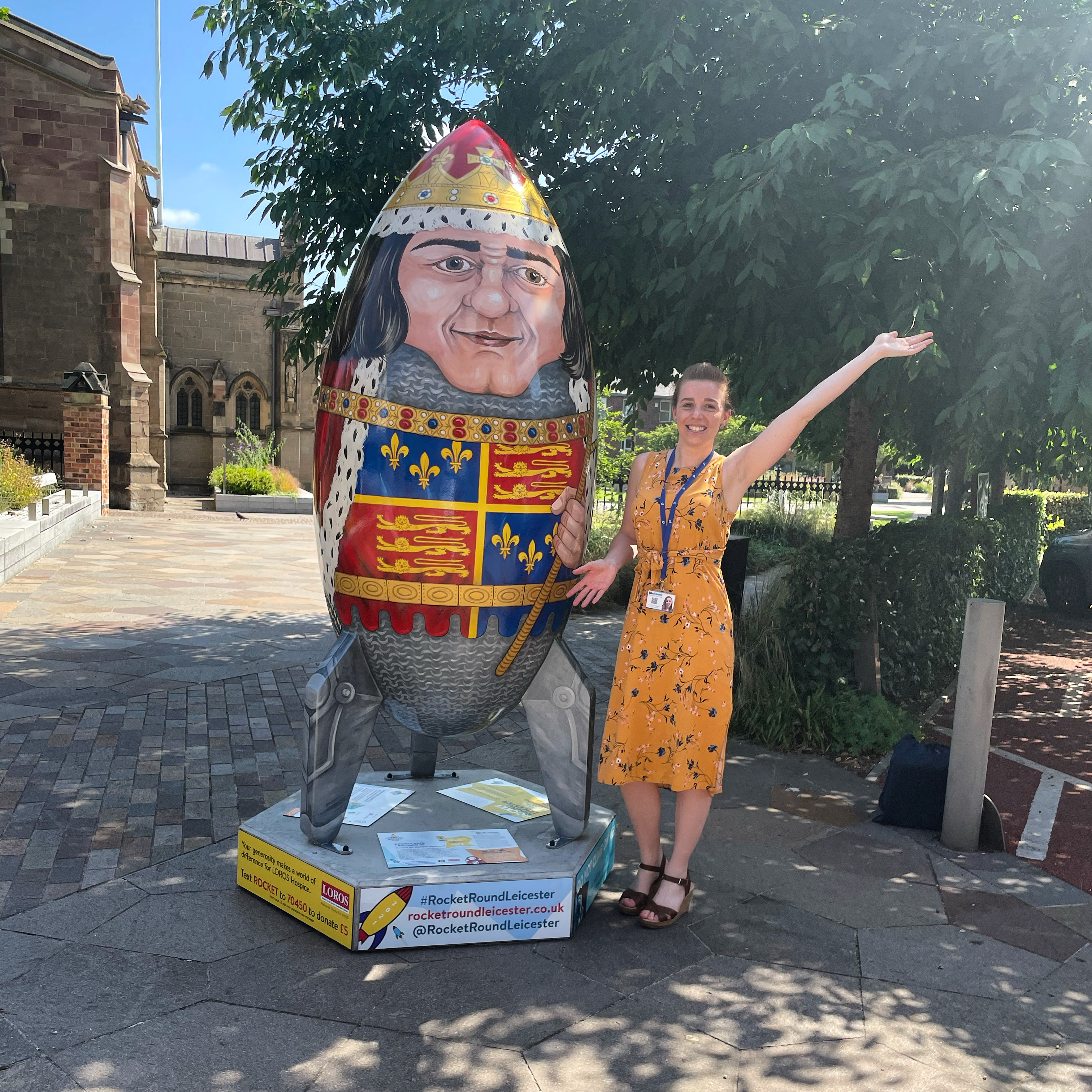 Welcomm Communications is supporting the 2021 Rocket Round Leicester event to help local businesses and raise funds for LOROS Hospice which cares for over 2,500 terminally ill local people and their families.  
Rocket Round Leicester is a public art trail positioned in Leicester for 10 weeks this summer from Monday 19th July to Sunday 26th September. The trail is made up of 40 giant rockets, with each sculpture sponsored by a business and individually designed by a business.
At the end of the event, each Rocket sculpture will be auctioned off in a bid to raise even more funds for LOROS Hospice.
Welcomm is have teamed up with the King Richard III Visitor Centre on the Rocket King Richard III to offer buy-one-get-one free visitor tickets as a reward for visiting their rocket.
Aidan Piper, CEO at Welcomm said: "After such a tough year for everyone, the Rocket Round Leicester art trail is an opportunity to bring colour, positivity, and life back into the city centre.
"Customers of ours are also involved in the event, and through this shared connection, we have been able to create strong bonds with the local businesses we support."
Over the past 2 years, Welcomm has fundraised approximately £25k for LOROS.
(pictured l-r: Rocket King Richard III, Emma Sneddon Welcomm Marketing Manager)