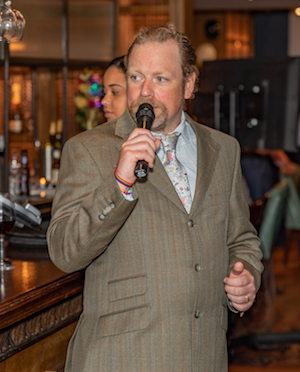 A quiz night staged by Virtual1, the network operator's second such event, raised over £17k in aid of Restless Development, a charity that helps young people in Africa and Asia lead the development their communities. 
More than 120 quiz-goers from 14 companies converged on The Balls Brothers in London where comedian, actor and presenter Rufus Hound (pictured) hosted the clash of general knowledge, with Virgin Media ultimately crowned quiz champions.
Virtual1 have raised over £100k for Restless Development since mid-2016.
CEO Tom O'Hagan enthused: "It's a fantastic feeling knowing that we are making a real difference to peoples' lives."