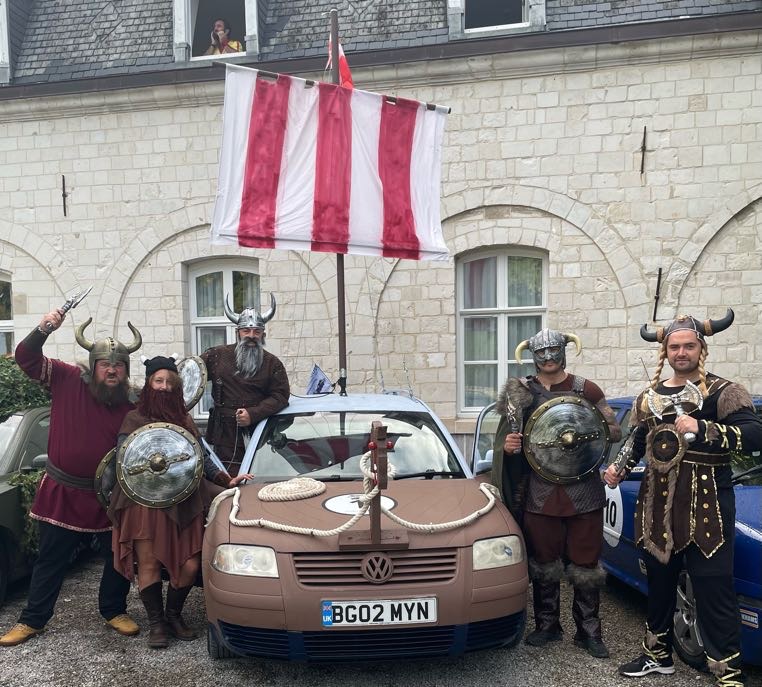 The 2023 Gamma Ball Rally has raised over £85,000 for Action Through Enterprise and SpecialEffect. This brings the total raised over the ten years to more than £800,000.
The Rally began in Chateau de Cocove in Calais and the participating channel partners made their way across five different countries over three days, passing through Amsterdam, Zwolle, Hamburg, and Copenhagen during the tenth anniversary of the event, with all proceeds going to the charities.
Each team is tasked with decorating their vehicle in line with its chosen theme, with circus clowns, The Addams Family, Peaky Blinders, Squid Games, Vikings, Hogwarts and Barbie all getting involved in the beach games, F1 simulator and a Gala dinner finale.
It was a first to have an electric car in participation thanks to team CMC, and it was specifically requested that cars are bought back to the UK to be reused, returned, sold or donated to charity.
ATE Ghana supports individuals in Lawra with small business grants, access to education and support for those with disabilities.
Sarah Gardner, founder of ATE Ghana, said "It blows my mind how much incredible support we have from the telecoms industry. Over 10 wonderful years we've built friendships with Gamma and their partners that have been life changing, for people in Lawra and for me too.
"ATE genuinely wouldn't be where we are now if it wasn't for the Rally, and I'm beyond grateful. Thank you to all of the amazing people and companies involved, what an amazing night, what an amazing event."
Special Effect uses technology to improve the lives of disabled children. Through innovation and invention, they equip young people with the tools they need to participate in play through video games and to live more independently.
Nick Streeter of SpecialEffect added "The impact for SpecialEffect and the growing number of people the charity help with life changing technology really is huge and we can't thank Gamma and all the sponsors and teams enough."
Gamma continues to put these far from easy events together year after year because it isn't just about organising the fun, it's about ensuring the vehicles are donated to worthy causes.
Jaime Williams, Head of Community, Advocacy and Events at Gamma said: "The rally has always remained true to itself over the years and our teams have upped their games with their cars and themes, building a great community spirit among our partners, suppliers and colleagues. The money raised is truly life changing and I am honoured to support our amazing charities Action Through Enterprise and SpecialEffect and hear about how the rally impacts directly to better people's lives".
Daryl Pile, MD for Gamma Business added: "The Gamma Ball Rally holds special significance for us, as it's a moment where we join with our channel partners to make a meaningful impact. It's amazing that it has now been going strong for ten years. Our partners understand that trust isn't just given, it's cultivated. This has paved the way for enduring, open partnerships where, in unity, we can wholeheartedly support remarkable charities worldwide."