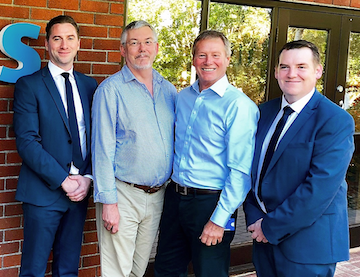 Taurus Clearer Communication has reshaped its long-held product and service mould following a partnership with WebRTC and UC&C vendor Wildix. 
Until now nothing has tempted the Exeter-based reseller to augment its stable of voice vendor partners which has remained unchanged for 25 years. 
In deciding to diversify his product and service operation Taurus Clearer Communication MD Jonathan Sawyer said two key determining factors swung the argument in favour of bringing the Wildix WebRTC solution into the mix – no complex integration issues with existing services and straightforward usage and deployment.
WebRTC enables users to collaborate via a web browser without the need to install any further applications. 
"This has been no easy decision but the way people communicate has changed," stated Sawyer. "It's also about managing the relationships with our existing vendors as we have been working with them for many years and need to ensure that our progression into a new relationship does not impact on those, but complements our growth."
According to Wildix UK Channel Manager Ian Rowan, showing resellers a lead and collaborating on the creation of a growth plan will enable them to effectively adopt new comms technologies such as WebRTC.
"We have been talking with Taurus Clearer Communication for many months," he explained. "With a company this size it's no easy process to simply start selling a new solution.
"From sales through to provisioning and every step between it means training and support. Together we have put in place a plan to ensure that the introduction of the product is successful."
Taurus Clearer Communication operates its own UK wide data network along with Tier 3, BS7799 compliant data centres.
Richard Whybra, Technical Director at the company, added: "WebRTC is a great addition to our portfolio, and just like any network solution it's reliant on reliable and secure end-to-end connectivity." 
Pictured above (l-r): Rob Loakes (Wildix UK Channel Manager), Richard Whybra, Jonathan Sawyer and Ian Rowan.