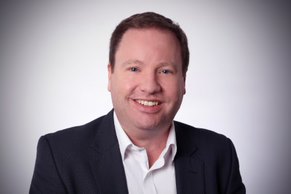 UK resellers expect 2022 to bring continued growth with 62% of channel players expecting to grow by 2-10% and 35% by over 10%.
These were the finding of a UK partner survey that highlighted cyber security as the most anticipated area for growth (78%), followed by cloud security (56%).
The shift to different working models divided opinion for Nuvias partners with 70% of respondents finding remote working beneficial, 40% for productivity and 30% for strategic thinking.
Conversely 40% of partners pointed to hybrid working as a negative with 22% mentioning the inability to see customers and colleagues in person as a source of frustration.
Covid related challenges were another listed as a pain point (40%) alongside supply chain issues.
In 2022 many channel partners are expecting distributors to address challenges specific to the post-pandemic era. Respondents expect support in marketing and lead generation activities (48%) and keeping the supply chain running (38%).
Lee Driscoll (pictured), MD UK and VP South Europe, said: "2021 was always going to be a challenging year with the global pandemic, but we pulled together and made the most of our joint opportunities.
"Our priority is to support partners in sustaining their revenue stream and business model in a changing landscape, by adjusting to new customer needs and market conditions, providing service-based offerings and solutions that protect business networks."
Pictured: Lee Driscoll, MD UK and VP South Europe.