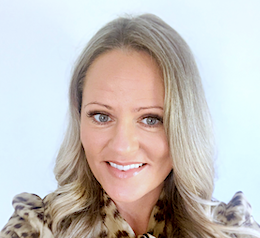 The merger of RTF Networks with investor company Focus Group brings far more scope to raise the level of support and ambition for their ramped up partner strategy, says Head of Channel Joline Cramond.
In a leap of faith ten years ago Cramond and her business partner Caroline Herbert jumped at an investment opportunity and, backed by the founders of Focus Group, bucked the economic trend to establish RTF Networks during the recession. "We had nothing to lose and everything to gain," stated Cramond. "We worked a channel model bringing on primarily PBX resellers, placing their line and data orders through us. We also had specialist inbound service knowledge so utilised this set of expertise to offer marketing and number tracking services to the automotive market which proved successful. Our core product portfolio at this time was BT Wholesale, broadband and inbound services."
Prior to the merger RTF Networks registered £3.9 million turnover, billing 1,500 customers with 70 per cent of the business derived from the channel. Specialist verticals include automotive, dentistry and the SME environment. "We merged both RTF Networks and another Kent based acquisition into larger prestigious offices in Kings Hill Business estate under the Focus brand," explained Cramond. "We have always worked to similar processes and used the same billing platform as Focus Group. The transition is about moving the business forward under the new brand and expanding our opportunity operationally and strategically."
The transition is about moving the business forward under the new brand and expanding our opportunity operationally and strategically
On merging RTF into Focus Group Cramond took on the role of Head of Channel. Her current priorities are to reform the channel programme, build a partner portal and work with the Operations Director Chris Wild to develop a strategy that supports the channel programme. "A full launch is planned for early 2020," stated Cramond. "We have over 200 channel partners across group who all interact with the business in a different way, so my immediate challenge is realigning them to the channel model."
The product and service proposition is also being re-engineered to give partners easy access to business growth tools. The key components are finance options, support mechanisms, self-service environments and marketing tools. "Training plans will also form part of our strategy to ensure partners can on-board new product sets without major disruptions to their core business," noted Cramond. "Historically, elements of the product sets have been difficult to access for some of our partners, so we have simplified our proposition to give access to all voice offerings, network services, IT, Cisco, mobile and energy."
More broadly, Focus Group will structure its sales and operational approach to reflect primary market segments – the small business market of 1-10 employees, SMBs of 10-250 seats and mid-market and enterprise organisations of 250-plus employees. "With each market space having a specific product portfolio, marketing strategy and operational function, our main focus will be ensuring that customers are able to communicate with us easily through a streamlined engagement approach that includes a self-serve model," added Cramond.
The key to success is to be agile and agnostic, not tied to one partner
In paving the way ahead Cramond's prior work experience will be a key factor in the development of systems and strategy. As a child she aspired to follow in her father's footsteps to become a fabrication engineer and take over his business. But a stint working for a software development company in her early 20s sparked an interest in systems architecture. The attraction was then fuelled by her work on a fault management system for a national utility company. Cramond's next career step involved working as an independent before joining a small Kent-based voice reseller with a remit to manage the inbound side of the business.
"After several months of hassling the carriers and getting to grips with call plans and the differences between the many different types of inbound numbers, I realised the potential to grow the organisation with bespoke call plans/flows with reoccurring revenues," she stated. "I continued to grow this area of the business for several years until it was hit by the acquisition train which prompted me to re-evaluate my options."
Prior to leaving the business Cramond was exposed to a large deployment of hosted voice for DHL. "I was absorbed in this project for over a year," she explained. "It wasn't a glamorous role and meant getting down to basics with hard hats, steel toe caps, hi-viz workwear and many days sat in a freezing comms room. However, this was one of the biggest learning curves of my career, one that served me well in my next venture with RTF Networks."
The first notable step-up for the fledgling RTF business was moving out of a log cabin on Cramond's father's farm in Kent to a business estate in Maidstone during year two. The subsequent addition of hosted voice unlocked a tenfold opportunity, enabling the company to engage with a variety of channel partners other than legacy PBX resellers. "We were also able to offer our partners the opportunity to include hosted alongside their preferred on-premise solutions," added Cramond.
Fast forward to today and Cramond is witnessing significant growth in demand for cloud, bandwidth and collaboration solutions, along with rising expectations from partners and end customers for applications to be quick to deploy, secure and reliable to run. "We are productising to track these trends," said Cramond. "And building a growth plan that puts a strong emphasis on cloud, voice and IT products. This is where our growth is coming from. We have also seen more intelligent data products bringing significant growth, specifically SD WAN products.
 
"The key to success is to be agile and agnostic. There is no need for us to tie ourselves to one provider, we can choose the best-of-breed and pass this on to our customers and partners. This is the key USP of a great reseller – we can provide a consultative and efficient way to support the digital transformation of businesses in the UK."
Just a minute with Joline Cramond...
What talent do you wish you had?
My brother is a pianist and I am always in awe when he plays. I wish I had listened more during my piano lessons when I was a child
Tell us something about yourself we don't know:
I enjoy clay pigeon shooting
What do you fear the most?
Failure
Best advice you have ever been given:
Always be true to yourself
If you weren't in comms what would you be doing?
If I had followed my original plan, potentially running a fabrication engineering company
The biggest risk you have taken?
Agreeing to a large installation of Wi-Fi into the Middle East, with international support, language, cultural and timezone challenges
What could you not live without in your job?
My calendar: If it's not in my diary it's not happening
Your biggest opportunity?
The switch off of the traditional Openreach network, accompanied by more agile and cost-efficient data products
 
How do you relax when not working?
Practicing for, or attending, the ladies shooting club competitions
Your main strength and what could you improve on?
I am a natural problem solver and strive for perfection, but this always leads to tasks taking longer than necessary. I am working on letting go more
Top tip for resellers?
Stay ahead of digital transformation. The industry landscape is changing rapidly