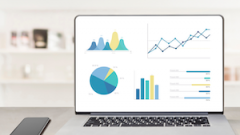 UK organisations are relying on their CP providers to help them navigate and emerge stronger from the large-scale and complex PSTN shutdown in 2025. But it's testing times for the industry and although we face a universal task how CPs approach it varies significantly and they fall into three camps – the doubters, laggers and doers. And to say that the transformation ahead requires an industry-wide responsible approach would be to understate the gravity of key messages urged by industry leaders during this month's Channel Forecast insight session.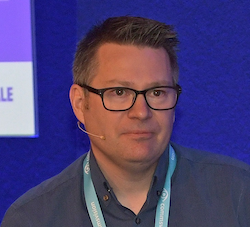 The journey to all-IP will soon reach a critical juncture as all eyes fall on Salisbury and Mildenhall when Openreach will close the copper network in April 2023. "April 19th will inform us how feasible the 2025 date really is," stated Steve Blackshaw (pictured left), IP Migration Director, BT. "The trial will demonstrate how the market reacts, the media's perception, and it will show how CPs have prepared their service organisations for the consequences of not migrating WLR in just two exchanges. It's a huge test for the industry and Ofcom. If we are serious about this change we need to embrace it. We need to learn from the pilot – that's the whole point of a trial. And we need to industrialise readiness for 2025. If we respond well in April this year then December 2025 is feasible."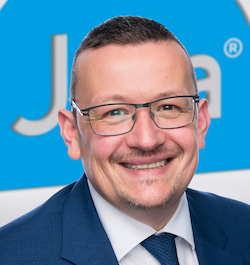 April 23rd is certain to be a critical bellwether. However, equally important is the WLR stop-sell which could also be a make or break moment. Adrian Sunderland (pictured left), CTO, Jola, added: "2023 is the acid test. We have Salisbury and Mildenhall in April, and the WLR withdrawal in September 2023. This is the year. There will probably be some tactical solutions that need to evolve as we approach 2025, but if we can't solve the problems that occur in April and the September date shifts, then the 2025 deadline is doomed. This is the year that all of us have to respond."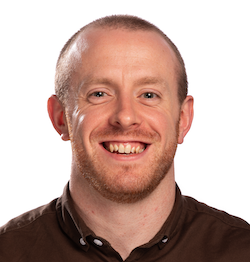 However, despite the lessons that will be learned from the PSTN closure trials in just a few weeks time some CPs will likely remain challenged and shackled by their loyalty to legacy technology. For them the change ahead requires a new, more positive and responsible perspective. "I've heard people say 2025 is not going to happen," observed Mark Howarth (pictured left), Head of Trading and Partner Experience, Zen. "But the messaging from industry and from Openreach is clear, and the price increases show where BT wants to go. It's an industry problem and challenge and we need to work together. It's the responsibility of CPs and the industry to take 2025 seriously and stop thinking it's not going to happen."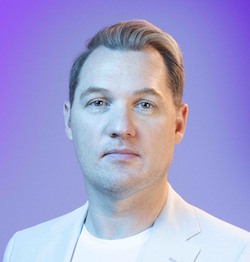 No organisation currently relying on PSTN will be able to respond positively to the 2025 switch off without a CP partner that is responsive to change. This means customer centricity needs to move to the forefront of many reseller businesses, noted Adam Cathcart (pictured left), Managing Director, Onecom Partners, who emphasised that effective client engagement and personalised relationships are more crucial than ever. "But for a number of resellers across the channel their contact strategy with the customer is non-existent," stated Cathcart. "It is important that resellers have that trusted advisor relationship and are regularly in contact with customers so they are aware of the journey ahead and how they can best utilise the investment they have already made."
If we can't solve the problems that occur in April and the September date shifts, then the 2025 deadline is doomed
The opportunity for CPs is to become drivers of positive transformation in customer organisations, rather than be seen as an occasional and one dimensional service function. But this requirement may present a big challenge for smaller CPs. "There is a palpable divide among resellers based on what their customers look like," noted Sunderland. "If customers are in the larger end of SME, the enterprise or public sector, these partners could be part way through a large project to migrate from PSTN/ISDN instigated by the customer. But the other half of resellers focused on SMEs aren't acting quickly enough. The customer isn't asking for it, and these resellers aren't actively promoting the transition. It's a huge opportunity missed by some of the smaller resellers."
Many CPs have traditionally been characterised by standardised approaches to customers and may find themselves between a rock and a hard place when making decisions. "What we see from partner feedback is that, yes they want to go on the journey and transition their customers, and yes there is an urgency around that, but they also have to balance this with the requirements and growth of their business, in the context of shareholder expectation or simply to survive," added Cathcart. "The focus for resellers is on striking the right balance between making the transition and winning new business."
The comms sector has historically thrived on change, but as the discussion above suggests, the implications of the PSTN switch off may not be fully understood by certain resellers lacking a depth of understanding at a management level. The fact is that no area of the channel will be untouched by this development, and no CPs are exempt from the impact, which carries a risk. "Our observation is that resellers who act early are benefitting the most for sure," added Blackshaw. "The early adopter phase is absolutely over and those that adopted the IP portfolio 18 months ago have now adapted to the APIs and are reaping the rewards. The real risk is that legacy focused providers will be left behind."
Awareness in the market is also a challenge, but efforts are being made to bring 2025 front of mind. "There are three different layers of BT Group we work with to get the message out about all-IP – but there is more work to do in the market," added Blackshaw. "Outside of BT, a number of CPs including BT are working with Tech UK to engage industries, local authorities, DCMS and Government to raise awareness. That's fine, but we need to do more so BT Group is managing a series of marketing and public relations campaigns in 2023-24 including the channel."
This is not like the analogue TV switch off where we saw billboards in town centres. This is being done by the industry and trusted consultancy is what we are focusing on
It is a fact that the PSTN switch off is challenging many resellers' capacity for marketing, directly impacting their ability to gain customer traction unless they learn to take a more consultative approach. "This is not like the analogue TV switch off where we saw billboards in town centres, this is being done by the industry and trusted consultancy is what we are focusing on," stated Howarth. "It's about taking partners on the journey with clear processes and clear templates. Data will drive good decision making over the next two years around availability and make it easy for resellers to understand and tell the story to their end customers."
Sunderland also noted that traditionally it's difficult for resellers to press ahead with push marketing. "Unless there is large scale national education from Openreach that reaches everyone then there is not going to be pull demand – so there has to be trusted consultancy," he said. "There has never been a better reason to phone up a customer, have a conversation and propose a solution."
It could be argued that consultancy has become the number one driver of competitive advantage on the road to all-IP. And there is no time to waste in picking up the phone because Howarth calculates that a reseller with 1,000 PSTN circuits will have to transition one a day between now and the switch off. He then raised some key questions: "Given the economic climate, is this a priority for customers? And for some CPs, is it a priority? Are they kicking the can down the road? There are other priorities for them other than embracing 2025 and acting quickly. The industry needs to make this a higher priority for customers needing to understand the problems they will face in 2024 and 2025."
It is clear that disparities between proactive and less active resellers will become more pronounced, and to prevent a continuation of this trajectory Onecom Partners tracks and shares knowledge across its bases, benchmarking companies by tracking them against their counterparts. "If resellers drop below the mean they focus more on increasing their momentum," explained Cathcart. "We maintain that interaction with partners, make sure they understand what 2025 means to them and recommend the products and services we feel would suit the customers they are going after."
As we have seen, the comms industry will likely define its assessment of 2025 viability primarily through the lens of Salisbury and Mildenhall in April. But for now, the signs are positive despite obvious challenges. "2022 was a huge year for our all-IP portfolio in terms of data access, SoGea, FTTP, and also in closing out some of the older networks," said Blackshaw. "That contributes to our all-IP journey. The decline in the legacy PSTN and FTTC market has been dramatic, and 2023-24 will be even bigger years because there won't be a single customer in our portfolio that cannot move to an all-IP substitution by the end of Q2."
If we are serious about this change we need to embrace it. We need to learn from the pilot – that's the whole point of a trial
Howarth pointed out that 93 per cent of new orders for Zen's direct business are a mix of SoGEA and FTTP. "Within our partner business this rose from 66 per cent to 84 per cent in December," he said. "And there has been a 72.4 per cent increase in our IP voice fulfilments from December 2021 to December 2022. The biggest metric is around identifying the gap in that installed base in 2024 to forecast how much heavy lifting there is to do."
Jola's portfolio is all-IP by nature, and compared to 2021 it worked on many more projects last year that were absolutely about deploying IP to replace PSTN and the data signalling marketplace with ISDN. "That took us by surprise and we acquired a wholesale SIP provider to help us meet some of that demand," said Sunderland.
It must be accepted that targeting the PSTN switch off without resolving the complexities of Salisbury and Mildenhall (if any emerge) significantly raises the stakes in respect of 2025 success. But however you look at the switch off, the bigger all-IP picture tells a compelling story. "Ultimately, we are learning that migrating to all-IP enables businesses to more easily move their applications to hybrid cloud," commented Blackshaw.
"That enables flexibility in network routing and IT architecture, and when we talk to IT directors they insist on using IP as a protocol. As we turn off our legacy networks, not just PSTN, those IT directors are desperate to get away from legacy protocols because it disables them. There is a much wider conversation to be had with customers."
Key points...
• There should be no blurring of the lines between Openreach's stated intent and CP assumptions that the 2025 deadline is a pipe dream. The die is cast.
• April 23rd 2023 represents a critical bellwether as Salisbury and Mildenhall become the key focus of attention when local PSTN exchanges are shut down.
• Consultancy is the lifeblood of 2025 success and one of the most important issues for lagging resellers to resolve.
• Determining what customer PSTN lines are used for is the critical first step in applying an all-IP roadmap and establishing a consultative footing.
• For resellers to remain competitive they need to provide a smarter and more bespoke service that takes into account the diverse needs of customers.
• The longer an all-IP implementation timeline is delayed the more challenging it becomes to address. Therefore 2025 strategies should be a key focus area for resellers now.
• CPs should seek to optimise their 2025 strategy based on five parameters: Accepting that the deadline is set in stone, auditing customer PSTN usage, conducting broader product and service consultancy, working more closely with vendor partners and taking responsibility.
• The opportunity for CPs is to become drivers of positive transformation rather than be seen as an occasional and one dimensional service function.
• It is not enough to think of 2025 in isolation from current business strategy. In order to succeed, CPs need to quickly align across all aspects of the migration.
More important points to consider...
Mark Howarth, Head of Trading and Partner Experience, Zen
We know from our own research that one in three SMEs are aware of the switch off and the impact it will have on them. The key word is enablement, so resellers can make logical decisions for their business at the right time for them. Clearly the clock is ticking, but it's about formulating a plan, and keeping the dialogue open between ourselves and resellers is key.
Adam Cathcart, Managing Director, Onecom Partners
Our background is in being a traditional fixed line business so we've seen that transition over a number of years, and in 2022 continued to see growth in IP. But 2023 is going to be a big year for us in terms of the drive for 2025. One of the key things is to make sure we are communicating updates from Openreach and the Federation of Communication Services to the channel, to enable partners to manage their customers' expectations.
Adrian Sunderland, CTO, Jola
Case studies are beneficial for resellers that haven't won that first IP voice deal yet. A good example is a reseller who is our biggest customer for ISDN replacement despite never selling an ISDN in their 30 year history as an MSP. We helped them on that journey based on a case study. For those not yet on this journey, speak to your suppliers. Don't try to learn everything from scratch. The reality is that suppliers would have solved problems and helped similar resellers. This is where wholesale suppliers can help to kick start this process.
Steve Blackshaw, IP Migration Director, BT
Start now: It's a huge opportunity but also a massive threat to those who don't take 2025 seriously. I would suggest as a first step discussing an audit. If the customer has more than 20 PSTN lines, what are they using them for? BT Wholesale offers audit services if partners don't have that capability.