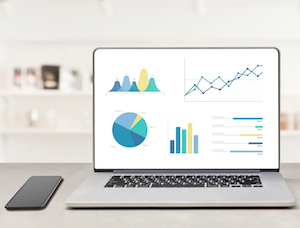 We are entering an era that will remain forever recognisable as post-Covid-19, and this new definition requires the guiding lights of education, clear communication and high-touch engagement as we accelerate into an unprecedented period of industry change, according to our panel of experts in the first of our quarterly Channel Forecast sessions.
Scrape the surface of the Covid-19 impacted comms landscape and you will find a myriad of requirements for partner and end user education. Other recurring themes emerging from last month's Comms Dealer Channel Forecast session include innovation, opportunity, the customer experience, succinct communication and market acceleration – all brought forward, in large part, into the context of the sales and marketing function.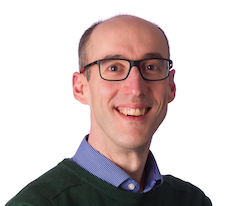 The session reaffirmed that post-Covid-19 opportunities are beckoning but they need bringing to life, and Zen Partners Managing Director Stephen Warburton (pictured left) is right to draw attention to the role of information exchange and managing data in activating greater growth. "An enormous technology change is going to happen over the next five years," he stated. "You can never do too much on education in terms of webinars, materials, communicating with the channel and giving partners tools to communicate with their end users. More than ever, we need to engage with our customers. That includes partners – we explore their challenges, listen to them, ask great questions and offer solutions."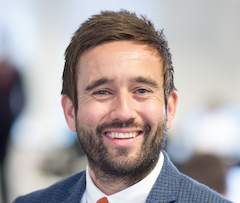 It makes total sense to pursue a strategy of directing more attention towards enlightening customers and partners, concurred Gamma Channel Director Andy Smethurst (pictured left), who noted that his marketing teams are now an intrinsic part of gaining new business through the education of end customers. "It's got to be constant and intelligent in terms of messaging, picking up on certain verticals and pinch points," he said. "If net-new business is proving hard to come by, one of the biggest opportunities resides within channel partners' existing customer base. There's a huge opportunity to cross sell and target new business with messages that hone in on some of the pain points that people have been experiencing over the last 12 months. We're now ready to take the opportunity to the next level and address operational performance. It's a consultative relationship that evaluates what customers are doing and what the channel partner could be offering. This is accelerated by the PSTN switch off."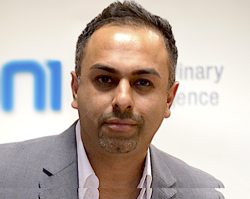 That education and marketing is seminal to future success is clear, and this requirement will not diminish according to Vaioni Wholesale founder and Managing Director Sachin Vaish (pictured left). "There's a huge focus for us on marketing activity now," he stated. "We're doing a lot around blogs, educational and thought leadership pieces, just to keep people abreast of developments and what we're seeing in the industry.
"We're also looking into our own base and getting partners to look within theirs, because through good conversations, whether via a webinar or a one-to-one, you start to understand the challenges that the end customer is facing. For example, we're using data to show us which businesses are seeing a drop off in bandwidth utilisation. That potentially tells us that staff are working from home. So let's talk to them and understand their situation. It comes back to basic things – high-touch, high interaction and utilising the marketing teams for what they're really good at – sending out clear communications and educating the industry and channel partners."
This vital job is perhaps undermined by those who throw a packet of acronyms into the air, only to fly in the face of clear communication. And the jargon debate is nowhere more pertinent than in the connectivity arena where a terminology cull is long overdue. "We need to get rid of some of the bull that comes with broadband versus full fibre," stated Vaish. "We need to be more straightforward. If seen as a dark art people lose interest. They find it difficult to embrace a technology that they're not used to selling or talking about. I hope Openreach and some of the leading Altnets will make that change."
What is clear is that the industry will not fulfil its potential if it fails to live up to its very purpose as a provider of optimised communications that support sublime customer experiences. "Our industry should be setting the gold template for customer service," added Smethurst. "It centres around being contactable and accountable and that largely boils down to communication. Many people today would prefer to get in touch with you via web chat, instant message, give you a tweet, but their expectations haven't changed. They want a prompt response and a quick resolution. There is also an opportunity to consider supporting people to self-serve. It can be a useful tool but it must be in conjunction with everything else."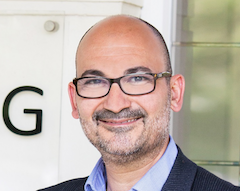 Service differentiation and specialisation based on data insights also yields much by way of unlocking customer engagement opportunities, as Tollring CEO Tony Martino (pictured left) pointed out: "We're starting to look more at verticalisation to identify what some of those challenges are and the problems we are able to solve," he stated. "We've gone to the channel with vertical messages that enable them to look at things from a slightly different angle. Vertical alignment is key.
"Furthermore, to get an understanding of how well we're performing in terms of the customer experience we need to leverage multiple sources of data and bring it together to provide strong actionable insights. Much of our innovation has focused on this, to prepare us for the cloud journey we're seeing today."
Strong demand for data insights thankfully matches its high availability. "We're awash with data," added Warburton. "Who can get FTTP, who's going to be able to get FTTP – which stop-sell exchanges are going to go live, we've got data coming out of our ears. For partners, it's about being able to interpret that data and make it meaningful. So we put together a campaign last year where we took all that information and allowed partners to log in, click on an exchange, a postcode, city or town and see what coverage is available now and in the future. That's been popular. We've got 450 partners with access to those tools and they're creating campaigns."
Martino highlighted how Tollring's marketing function is now far more integrated with the sales operation and he also spotlighted how sales enablement is changing. "We're getting a lot more traction from webinars," he explained. "People have more focus around their day without distractions. So we're seeing a much bigger webinar attendance in terms of the programmes we're running through the channel. Digital marketing elements also help partners to accelerate growth. It's about being smart and looking at how you can generate revenue.
"We're doing a lot more to understand the needs of our customers, making sure that we remain relevant. You need to understand the kind of support tickets that are coming into your business and utilise that information to determine how you can focus sales and improve your products as the dynamics change. We need to retain our customers in these really difficult times. Customer service is critical, and having tools at your disposal to provide the highest level of customer interaction and engagement is crucial."
The words 'home working' and 'hybrid working' are rubber-stamped on all current industry discourse, and in this context the Channel Forecast session did four things. It highlighted data insights, communication and high-touch engagement as necessary to optimised customer experiences in the new world. At the other end of the spectrum it pointed to innovation as being key to unlocking future opportunities.
"With the pandemic, innovation is paramount as we've got new demands put on us, whether that's working from home or reviewing productivity and efficiency," commented Vaish. "There's a new challenge for IT managers and resellers in measuring productivity and efficiency while everyone's working from home. High partner engagement is another piece – educating and talking about the innovations we have in place. It comes back to providing the right collateral and the ability to check different products and technologies – what's available where, and having the relevant conversations around the challenges that businesses are facing today.
"We're promoting communication heavily within our organisation. Pick up the phone and have the conversation, don't drop someone an email or a chat message, that's too easy. It boils down to the high-touch and communication piece. That will drive the customer experience."