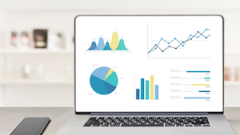 Where is your post-Covid-19 lockdown thinking? What is on your techno-plan? To help answer these vital questions last month's virtual Comms Dealer Channel Forecast discussion put a finger in the market winds to show us where the industry is moving to, and the opportunities and challenges at hand. The upshot: Strong interest in cloud, fibre, security, integration and 5G is overriding a whole generation of comms technology, and these Covid-19 catalysed advances mean forward looking action is the only option.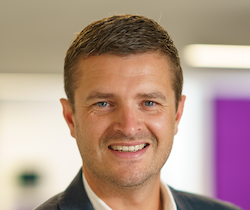 The post-Covid era offers resellers an opportunity to exploit a number of technologies and solutions that serve the dual purpose of boosting business for customers and comms providers. The comms sector is in the grip of its biggest transformation ever, and the Channel Forecast experts all hold strongly to the belief that change and complexity is no enemy of growth. "Resellers should be focused on all the next generation data products," stated Matt Worboys (pictured left), Business Development Director – Channel, Gamma. "Most importantly, it's about understanding what the customer's requirements are and mapping the right solution. It's then about understanding the usage of that service and the right type of connectivity to meet customer's needs."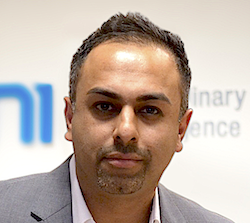 The available options have been further transformed by developments in full fibre. "We're living in a state of revolution within the connectivity market and we've got to be careful about delivering yesterday's technology today, otherwise you're outdating your customer," stated Sachin Vaish (pictured left), Managing Director at Vaioni Group. "You've got to be mindful not to deliver copper-based services if there's a fibre product available. We're now focusing on gigabit and 10 gigabit services. It's a huge opportunity within the reseller space."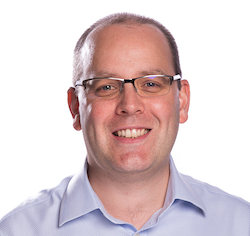 According to John Lyons (pictured left), Technology Director at Zen Internet, the industry is in the midst of a once in a generation transformation and a step change in capability. "It's happening at lightning speed," he added. "It's very much FTTP and we think SOGEA is important. You don't want to be deploying FTTC at this point and creating a migration problem for yourself. And there's the opportunity to offer digital voice alongside that connectivity. FTTP and SOGEA are big opportunities and over the next five years you're going to see FTTP-based services replace low end on demand Ethernet services."
Post-Covid lockdown, business leaders are seeking to reinterpret their operating environment and processes, which probably means going virtual. "Cloud comms is where the future lies," said Worboys. "SIP will plateau over the next three to five years and start to decline as the cloud comms market eats into that space. If I were starting a reseller business, I would absolutely be focusing on picking a cloud communications product, and I'd certainly be skipping that technology around SIP Trunking and an on-premise PBX. The channel has done a fantastic job when it comes to cloud comms. If you look at the UK compared to some of the European markets we're far ahead in that transformation."
An indication of advancing progress is the number of resellers asking Gamma how to drive more margin into UCaaS sales. "The complementary services in that space is where it's at, like contact centre software, specifically in the SME space," stated Worboys. "Price points have started to come down so resellers can provide that type of capability into smaller businesses that perhaps didn't see themselves as contact centres, but would benefit from that type of technology."
Lyons agrees that it 'makes sense' to skip a generation of pre-cloud technology. "Cloud comms is out there and it's a huge opportunity," he added. "We've all been using Teams or Zoom over the last year and it integrates with mobiles, it's more flexible, it's pay per use and it's simple to use. Clearly, SIP trunking will make sense in some situations, but it's hard to ignore that transition to cloud comms. It's software based, flexible, constantly upgraded and feature rich. That's where we are seeing the biggest opportunity for resellers."
At each turn in the conversation the industry gurus asserted that a shift to cloud is the route forward in the 'new normal'. "As we deploy cloud technology solutions for the mid-market it's all about visibility," added Vaish. "The IT manager no longer has 100 employees in an office, they have 100 employees in 100 locations. It's about making sure that whatever cloud application they're adopting they have network visibility, application visibility and performance, so they can continue to deliver the same experience while at home on domestic connections as they would in an office environment."
The key here is to use simplification as an aid to giving customers what they want. "We have started to simplify how we deliver cloud comms and unified communications solutions," added Vaish. "We can deploy a full UCaaS proposition within a matter of hours, if not minutes. So it's not as complicated as it once was. And with full integration into the likes of Microsoft Teams we're simplifying it even further. You've got the best part of 200 million plus users on Microsoft Teams and you could argue that the majority, or a good proportion of SMEs, are using Teams in some shape or form. Our thinking on that is to focus on the Microsoft Team's proposition and provide the analytics, the call recording, and all the PBX features that we all love to use within a more common application such as Teams."
Widespread adoption of Teams has enveloped the comms industry in a wider requirement around integration. "We are being asked more about our API capability," stated Worboys. "Customers are saying, for example, 'I've taken your mobile service, I'd like to integrate that into our billing or CRM platform'. That's a form of digital transformation - taking the customer's ordering journey online. We're seeing big changes in that space.
"The partners that are succeeding are making it easy for users to consume IT, allowing them to manage some of that capability themselves and empowering them to make those changes. It's our job as technology vendors to ensure that the products and services that we take to market meet the requirements of the end user, enabling them to manage the aspects of call routing that they want to control. Otherwise, you simply won't succeed."
This epitomises a shift of power towards end users as the world moves on, and there is no denying that ICT providers that stand still run a risk of quickly becoming irrelevant. "The world is changing at a rapid pace," added Lyons. "Amazon Web Services launched in 2006 with three services. Today it has over 200. If you stood still during that time you'd be left behind within a matter of weeks. You've got to be on the edge of new capabilities and incorporate them into your products as they get released. You've got to understand where you can add value."
The message from Vaish is similar. He says the channel can turn up the volume on the services it provides, but it is a fact that more customers are listening only to resellers with the widest portfolios. "Businesses are looking for a one-stop-shop," he said. "They are looking for a full turnkey digital transformation solution. And it is complex. Customers don't understand the different connectivity technologies and what they mean, never mind cybersecurity. It's about being informed and working with partners who understand the various markets, the products and technologies - and providing that consultative approach. You've got to work with the right service providers and handpick the masters of those trades to complement what you do going forward."
In this context Worboys noted a crossover of IT-based businesses moving into the comms arena, while traditional comms partners are acquiring IT skill sets. "You're starting to see those two industries blending and converging to provide security services," he said. "Customers are investing in this technology. And when you're providing cybersecurity services you're touching everyone within that business, building your brand right through the organisation. This is certainly a growth area for channel partners."
According to Lyons, security represents an existential threat to businesses and is more challenging with the shift to hybrid working. "It moves the radius and perimeter of security into peoples' homes," he commented. "You've got to look at where the perimeter starts and ends and the technologies required for protection. End user protection is a huge challenge and a massive opportunity for resellers. If you haven't got separation between your primary environment and backups, then you can be left in a difficult situation. There's an opportunity for resellers to wrap security into everything they do. Whether that's voice, cloud comms, application hosting and connectivity, you've got to consider security. Customers expect to be at least as secure, if not more secure in this new world."
Vaish says a big challenge for the ICT sector resides in understanding cybersecurity. "Endpoint security is a minefield," he stated. "Especially when you consider the home working environment. Internet security is one of the biggest growth markets, not just in the UK but globally. The question is: How do you go to the customer and talk about cybersecurity? We're doing penetration testing as a service for our partners. This tells customers what's working from a protection point of view, where the gaps are and how to solve them. There is a fantastic opportunity to get into the cybersecurity field which is a relatively untapped market."
Over the past few years many industry predictions, including those around 5G and connectivity generally, have been just as optimistic, if not more so. "5G will be essential," stated Worboys. "If you're waiting for a fibre service to be installed 5G can absolutely give you an advantage. And if you're going to be based in a building for a number of years, sending a huge amount of data, you're probably going to be using 5G as a complementary technology to a fibre-based service. They will coexist. But there will be scenarios where 5G may well be the sole route to providing connectivity. So having it in your portfolio is important."
For high density urban areas or venues such as hospitals or sporting venues 5G can be a great way of delivering services to a high number of people, observed Lyons. "If you want to offer a high level of SLA, then having 5G as a backup is a great way of doing that," he added. "It's clearly an important technology, but it will always have the challenges of coverage and physics to compete with fibre services."
According to Lyons, there is a once in a generation opportunity for tens of millions of customers in the UK to change connectivity and voice. "You may already be working with a partner that can deliver FTTP, but my advice would be to double down on your efforts to be part of that transition," he added. You're not going to get such an opportunity again to land grab new customers. If you think about 50,000 Openreach customers being connected to fibre each week, and add the circa 100 altnets around the UK, that's 100,000 customers a week that have got a new opportunity to take on a service that is potentially 10 or 12 times the speed of their current one and five times as reliable."
While FTTP is an emerging technology we're going to see some of those low rent customers at the lower end of the SME market, that may have a relatively expensive 100 meg leased line, start to take a gigabit FTTP service, believes Vaish. "They'll pay a fraction of what they're paying now and potentially receive a similar product," he added. "They won't get the SLAs or the guarantees, but for that smaller end of the market it's attractive."