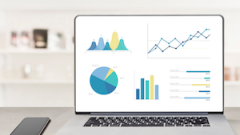 Covid-19 has jolted many organisational strategies into a home working context and accelerated thinking on a number of trend drivers as we undergo rapid and irreversible industry change. Against this backdrop many resellers lack a playbook to set new pathways and build a strategic vision that aligns with market dynamics and the evolving customer experience. Therefore, industry thinkers at last month's Channel Forecast Insight Session aimed to identify the key action points to help resellers, and the industry, better prepare for the future.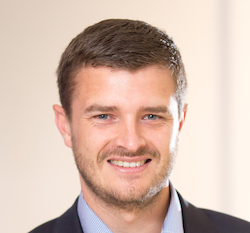 Everyone knows that the comms sector is in the grip of change. We also know that the industry's instinct is to respond with energy and dedication to a national crisis, evidenced by the channel's role in underpinning the overnight switch to home working. If only we could harness these gargantuan efforts, replicate and align them to industry goals that affect us all. And referring to one of the key industry priorities right now, Matt Worboys (pictured left), Business Development Director for Channel at Gamma, asked, is the channel doing enough?
"One of the areas that has not had enough air time is the PSTN switch off in 2025," he stated. "That's not far away. It's important that channel partners start to understand how they're going to transition customers and target the market specifically with a digital-first strategy. There must be alignment and engagement with the customer and the technology, or the contract just won't stick. That's where you will start to see churn within your customer base. Adoption will be important."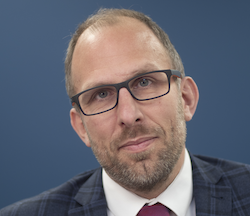 According to Dan Jones (pictured left), Sales and Public Affairs Director, Full Fibre, the channel should pump more energy into boosting action plans ahead of 2025 and avoid a crisis of misalignment by following the lead of ambitious altnets. "Copper is coming to the end," he stated. "But rather than hit the copper switch off and then think about it, there are many network builders like ourselves building out throughout the UK. The engagement for the ISP is not a quick one. They obviously want to do their due diligence on the product.
"But it's about starting that process now. It's an evolving marketplace to give the customer the best experience we can. People are now working all through the evenings or through the weekends, and they're having meetings abroad. They need support and it's about giving them that all-time connectivity."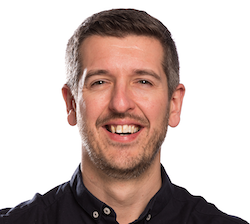 It is a fact that the comms sector is at the crucial developmental stage of a digital transition, and David Barber (pictured left), Head of the Core Connectivity and Communications Portfolio at Zen Internet, is a staunch enthusiast for accelerating strategic plans through knowledge sharing.
"We talk about the full fibre revolution, so it's about education for our partners," he explained. "It's about making sure they know in a given geography what can be delivered to a customer. We've already had 200 exchanges posted as fibre priorities from Openreach. So helping to educate partners on that, especially those in the local footprint who are going to be most impacted by the stop-sell, is key.
"Being able to deliver a frictionless sales order journey is crucial. Sixty per cent of our full fibre business is transacted through our website. And having processes and contact capabilities that support that, for an affordable cost, is important. Customers might want support in their own time, and in their own way. We're starting to see the use of WhatsApp chat and Facebook Messenger, for example."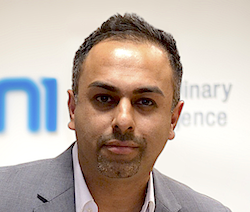 In recent times, channel activity has been chiefly focused on the fast move to home working, where demand for connectivity and services has been unleashed with higher requirements for security in attendance. "There's going to be a huge change and evolution over the coming months and years," commented Sachin Vaish (pictured left), Managing Director, Vaioni Group. "It's not just about delivering a broadband connection into the premises, you've got to make sure it works across the property and then overlay services such as video. Who's going to provide the support and security for those elements? There's a big burden and responsibility on providers to understand what the connection is being used for and to deliver external support. It's going to be interesting over the next 12 to 18 months to see how broadband is adopted and how we consume connectivity from our home."
There will be a close correlation between the long-term success of channel organisations and their current alignment (or otherwise) to end user requirements in the office, at home and other remote locations across many verticals. "We have a team that is tasked with understanding the end customer and what they're looking for in a solution," stated Worboys. "Over the last three months we've done three product launches and produced more video content than we have during the previous 15 years. People are looking to interact with data in various different social media forms; and being able to engage with the customer in the right way is key. So we've given partners access to the investments we've made in videos using their branding. That's the big marketing initiative behind recent launches."
There is clear evidence that deeper engagement with customers will yield a higher solution performance, better sales figures and sticky end users – and this boils down to approaches to delivering 'quality' services, believes Barber. "We tend to partner with organisations that see quality as a key part of the pitch to the customer," he added. "We encourage partners to listen to their customers more closely. We mostly acquire partners through referral, and to help partners do the same we run a Circle of Excellence made up of volunteers who have their Trustpilot and NPS score measured by an independent party, to make sure they're listening to their customers and acting on feedback. We've seen the long-term benefits of this approach. It's not a short-term thing, this is something you need to sustain."
Barber also noted that more of Zen's sales and marketing strategies are focused around digital and social. "At the same time, partly due to the roll out of full fibre, we're seeing locally targeted messaging," he added. "Partners have a great opportunity in a local area to talk to small businesses, even have feet on the street to get their message heard. There is an element of being targeted, an element of social and digital, and also face-to-face. That's the way to drive your messaging."
According to Jones, it's not just about fibre delivery to the property, it's more to do with fibre penetration throughout the premises and the Wi-Fi coverage and multiple devices. "It is about understanding the customer's real need against different technologies within the business or home," he stated. "It's trying to understand the full customer journey and educating them.
"We have a community of ambassadors who talk to people and find their real pain points, then try and address them. Those issues will evolve as we move forward. And as 5G improves there will be different challenges, but it's about delivering against those pains rather than just selling a cheap product that doesn't really help."
Meanwhile, Vaish said it is vital for resellers to not just think about the broadband because, ultimately, homes are being converted into business units. "The long-term piece, apart from the connectivity, is insights and analytics that help businesses to truly understand what's happening across their network and user base," he stated. "Another key area is application optimisation and how we bring those applications closer and faster to the domestic user working from home. Those are key areas that the industry should focus on. We need to be multifaceted and almost provide a full play on all products, and normalise all of the noise that's going on at the moment."
This all forms part of an ongoing alignment of organisations with industry driven targets, like 2025 and the Government's full fibre goals. And Jones suggests a clear correlation of success with the rise of automation. "What is happening across the board is automation to improve the experience for customers," he stated. "But I'd be interested to know where the balance will reside between automation trends, which can be complex, and a future that will also be characterised by increased personalisation. A big question is how the channel aligns with these trends to make the most of the business optimisation opportunity.
"Also, there are good portals providing visibility for the consumer to see exactly what's happening with their connection, whether it be remote or at the business premises. They can see what their staff need in terms of data and base the installation and fibre connectivity on that information. The more we do that, the better the customer journey and the less churn we get."
Taking all of this discussion into account, the more strategic we make the pathways to 2025 and a full fibre Britain, the less risk involved for the channel and end users. And according to Worboys the key lies in finding a balance. "The first thing to do is to ensure that you have a strategy, write that strategy down and communicate it to your staff," he said. "Unless people buy into the business and what you're trying to achieve, you're not going to have the alignment. It's important to talk to and understand customers to help mould the strategy, and ultimately deliver on the plan. Then, stay true to that strategy but act on continued feedback from customers."