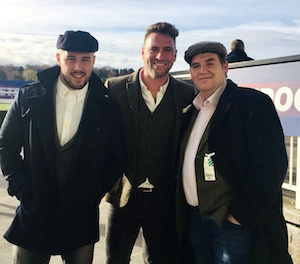 Wildix's UK Platinum and Gold Partners are gearing up for the inaugural Partner Day Event to be staged at Stratford-on-Avon racecourse on October 28th. 
The event will give partners the opportunity to gain an insight into the company's 2022 strategy and address some of the industry's most important topical issues, as well as providing the chance to discuss upcoming plans with the UK management team.
Ian Rowan, Senior Channel Manager at Wildix UK said: "The last 18 months have been a real challenge for how we work, how we sell and how we build relationships with our customers. Our have not only responded to this challenge but excelled in providing UC solutions based on Wildix at an ever-growing pace. 
"This event not only recognises these achievements over this unprecedented period, but also helps us build from our combined experience and move forward into 2022 a stronger and more unified channel."
Picture shows: Graham Dixon - Technical Support Manager, Rob Loakes - Senior Channel Manager and Ian Rowan  - Senior Channel Manager.