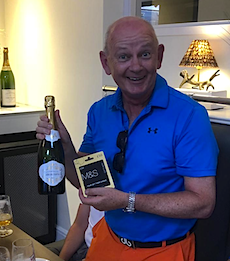 NSN teed off July with its inaugural NSN Partner Golf Day staged at the Essendon Country Club in Hertfordshire where four teams of four went head to head on the Old Course.
"The standard of play was exceptional as we had half the field score 30 or more on the Stableford scoring format," said Channel Director Ryan Kersey. 
"The star of the day with 40 points was John Miller (pictured) of Atlantic Business Communications who scored a whopping 40 points and collected M&S Vouchers and a bottle of champagne.
"The partners loved everything about the event, the golf course was magnificent and everyone is already asking about the next one."