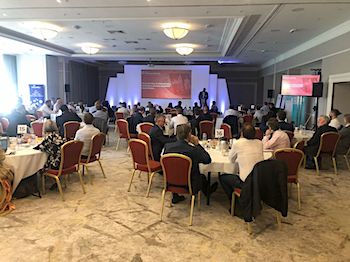 The margin making priorities of ICT resellers will take centre stage at this year's Margin in Comms-as-a-Service summit (MiCaaS - June 23rd 2022, Forest of Arden Marriott Hotel) where delegates will engage directly with new business opportunities residing in UCaaS and CCaaS environments.  
The MiCaaS agenda offers a deep dive into these key profit centres and also functions as an educational programme enabling delegates to approach sales growth with confidence.
The conference content is then taken forward into an afternoon of meetings and networking where attendees build further on the insights gained during the morning sessions.
The conference agenda is as follows:
Harnessing the UCaaS market boom
UCaaS adoption has been catalysed by Covid-19 which saw leadership endorsement of technology investment reach a new high. In this session, we explore how ICT resellers can thrive on competitive differentiation in the burgeoning UCaaS space.
Scoping the full CCaaS opportunity
Businesses are placing far greater value on the customer experience which is driving demand for CCaaS solutions from all organisations - no matter their size. In this session, we put a spotlight on the true scope of the contact centre market and how resellers can address cross-sector demand for more meaningful customer interactions.
Build value through secure payment solutions
Resellers that empower all functions of a contact centre will be the most successful, and putting a sharper focus on all aspects of the service offering is critical - including payment solutions. In this session we explore how secure payment solutions will enable you to build even greater value and trust with your customers.
Comms Dealer's Margin series of events have a proven record of providing a productive and rewarding environment for reseller principals to meet and discuss key issues and explore new profit opportunities.
Who should attend?
Places at MiCaaS are offered to MD/CEO/CTO level delegates of small to medium sized businesses in the following types of organisations. To register please visit www.margin-in-caas.com